Article:
Crip Time Theory and Youth Work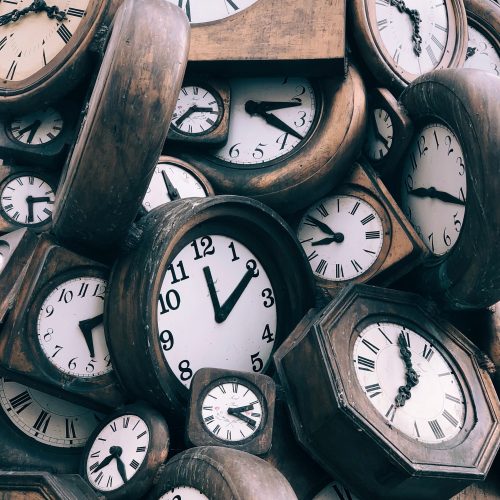 Toni Paxford shares findings from a research project carried out with youth work practitioners about their understanding of 'crip theory'. She explores its relevance for youth work as a way of being more inclusive and aware of young people's needs.
Crip time theory and youth work, when combined have the potential to help disability inclusion, yet are seldom discussed in the same sentence. Additionally, there is a significant absence of literature around disability in youth work. Thus, a small-scale study looking at how youth work practitioners in a small organisation in South Yorkshire understood the concept of crip time, was undertaken. The research focused on the three research questions: What do practitioners understand about crip time theory; how does crip time theory effect practitioners' practice; and how can practitioners use crip time theory to inform their practices with young people with invisible illnesses and conditions. This study was conducted using insider, action research methods, alongside qualitative research methods. Key themes and ideas from a variety of disciplines including ideas around the definition of crip time theory, flexibility in youth work, and the use of self were used. These themes were highlighted in the data collected and provided an understanding of how youth workers can incorporate disability studies theories in their practice to help inclusivity. The data analysis brought up key concerns from practitioners and raises apprehensions about the separation of theory and practice, especially surrounding the use of language and logistical application of crip time within youth work.
Key Literature
The idea of crip time is a derivative of crip theory which was introduced in the 1970s and sits within disability studies (Oliver, 1990). Crip time theory is a way of viewing time more flexibly for disabled individuals (Sheppard, 2020; Kafer, 2013). It considers elements such as when days should start, what time people should eat, and how long everyday tasks should take. Within disability studies this term is largely agreed upon and is seen as a central aspect of a considerable amount of wider crip theories due to it evolving from the misrepresentation of disabled individuals as being inadequate and burdensome combined with the increase of disability identity in politics (Slater, 2013). The centrality of crip time theory has raised questions around the connections of time, ostracism, and visibility of the disabled community, highlighting underlying ableism within society.
Youth work activities such as residentials, arts and crafts, and structured youth work demonstrate an absence of crip time theory application. The lack of contemporary literature illustrates the importance of disability related research in youth work alongside the use of other disciplines to modernise the sector.
Language is significant when discussing marginalised communities for many reasons including historical segregation and discrimination encountered by communities (Gernsbacher, 2017). Using the correct language for this study was paramount to ensure inclusivity. The nature of the study lent itself to the community's preferred identity first terminology (disabled person) (Sheppard, 2020) because of its aims to promote inclusion. Therefore, this was used during the study.
The Study
The one-year research project (2020-2021) was carried out as part of my youth and community work professional undergraduate degree at Huddersfield University. The study sought to understand how crip time theory could be used by youth work practitioners working with young people who have invisible illnesses and conditions. The study was carried out in a small organisation in South Yorkshire which relies entirely on trained volunteer practitioners with long-term illnesses or disabilities, all of whom range from the age of 16 to 23. The project offers free activities for disabled young people including monthly drop-in sessions, a peer support programme, and residentials. The grassroots project is 4 years old and receives it's funding from private donations. Within this research all practitioner's names were anonymised to help encourage honest responses from the participants.
The research questions for this study were: what do practitioners understand about crip time theory; how does crip time theory affect practitioners' practice; and how can practitioners use crip time theory to inform their practices with young people with invisible illnesses and conditions. The research questions were devised to understand how a quintessential disabilities study concept could be useful for youth work practitioners. The research questions acknowledge the absence of contemporary disability literature in youth work. This balance of research questions allowed for structure within the research which helped formulate a semi-structured focus group with practitioners from the organisation. The focus group transcript was thematically analysed allowing for an evolving piece of research based on data.
There was one focus group which was approximately an hour in length which used trigger material to help encourage a conversation. The trigger material was an article by Srinidhi Raghavan (2020) around the notion of crip time theory from a narrative perspective. This article supported the discussion around how crip time theory was used in youth work practices and limited non-engagement from participants because it allowed for professionals to understand the topic, helping a meaningful discussion occur.
Findings
The three main themes produced by the data were:
1. Languaged used
This theme had two main elements within it: what crip time theory is and understood, and the use of the term crip in youth work practice. These elements demonstrate the lack of understanding regarding disability studies terminology and emphasise the division between practice and academia. Participants highlighted their development from reading the article used in the focus group:
It's not a concept I'd heard of before. So, I think that it was really interesting.
This was an element which was particularly notable as all participants expressed similar feelings. This highlights that whilst youth work practitioners might have an awareness of the topic, they might not necessarily know the name of the theory, further emphasising the separation between practice and academia. An additional point was made by practitioners around an unease using the term "crip":
I would prefer to use it as an acronym or something like CT, like, I don't know I don't really feel comfortable using the first word in the phrase because you know I'm able-bodied and I don't know I don't and its not like I don't want to be called out I don't want to its not like you know being seen as like a bigot sort of thing. I just, I don't know, I don't want to be disrespectful.
This was noted by other participants and caused some debate around the acceptability of using the term. Practitioners did highlight the use of the word queer being reclaimed by the community and discussed the disabled community doing the same with the term crip. There was some professional concern about not wanting to offend or disenfranchise disabled young people they worked with due to the language they were using as they felt this would be counterproductive for building and maintaining meaningful relationships with young people.
2. Flexibility
The idea of flexibility has been discussed within youth work (Young, 2006) and crip time theory (Kafer, 2013; Sheppard, 2020). This theme identifies flexibility as a key component of both crip time theory and inclusive practice. This was demonstrated in the research though the use of personal experiences of when flexibility would have benefited them:
Yeah, I think there's there's nothing I dread more than going on a residential or like, like a school trip or anything like that, where it's the set time to things and I'm expected to sleep at a certain time and do things a certain time. So like my medication keeps me out till midday. If no one's there to physically wake me up. So it's terrifying.
The same with my medication. It doesn't knock me out, but it makes me drowsy. And then with exhaustion, it's just an absolute kill off. So just with eating at a certain time it's just horrible, especially, especially like for school, then you'd have to get up and then eat breakfast or even not eat breakfast, before you go to school. And then you only got half an hour to an hour break or say a lunch break. And then even then you don't feel like eating, and it's just hard having a set timetable.
The elements highlighted in the data helped explore the understanding of flexibility within youth work whilst using a crip time theory lens. The examples given demonstrate the vast diversity of requirements disabled young people need, whilst the given examples are by practitioners the research focuses of disabled young people rather than practitioners. The given examples have overlays with experiences of disabled young people and as such parallels were drawn to help devise useful recommendations to benefit disabled young people who work with youth work practitioners.
The word "regimented" was repeatedly used within the data, implying communication with disabled young people is not at the forefront of inclusive youth work practices. Whilst there needs to be some limitations around what extent this theory is applied to youth work practices, it does enable a conversation to happen around disability inclusion in youth work because the topic is being looked at through a different sociological lens.
3. Use of self
During the research it was highlighted when practitioners justified their answers to questions or discussed elements of the research, they predominately used personal experiences.
Sometimes when I was in hospital, and you could be with your ward mate, so the people you're sharing a ward with, because some days, we would get all go for a walk to the canteen. The other day, things just wouldn't get up. And it was hard at times that because you just knew that they're going through something that you couldn't physically help them with that you just wanted to be there. And the best thing you could do is just ask them if they wanted to go for a walk. Make it in just respectfully say okay, and go about the day yourself.
These experiences demonstrate that practitioners not only understood but saw the importance of crip time and its benefits in youth work because they have lived experiences of the theory and its impact. The research was not able to cover specific elements of logistics due to the research scale, however, it started a conversation around different ways to improve inclusivity for the disabled community. The research sample allowed for this to be more obvious because the practitioners were disabled, if this study was carried out with able-bodied practitioners the data may have varied.
Conclusions
The research provided recommendations for practitioners and the organisation which included additional training around crip time theory, the sharing of inclusive practices, and the implementation of further flexibility in their practice. These recommendations were based on the research data and can be noticed through the themes outlined.
There were limitations to the research, including the research scale only covering one organisation, and the research being done online due to the restrictions in place, meaning body language was difficult to analyse. The aims of the research meant that the logistical implementation of the study was not considered allowing for future research around this to take place.
Overall, the study has provided a basis for further research in the field of youth work and disability. The absence of literature around disability and youth work has highlighted the importance of researching inclusion in youth work for the disabled community.
Youth & Policy is run voluntarily on a non-profit basis. If you would like to support our work, you can donate below.
Last Updated: 23 April 2022
Biography:
Gernsbacher, M. A. (2017). Editorial Perspective: The use of person‐first language in scholarly writing may accentuate stigma. The Journal of Child Psychology and Psychiatry, 859-861.
Hatton, J. (2020). Voices of lesbian, gay, bisexual and queer women youth work practitioners: The use of self in youth work contexts. Huddersfield: University of Huddersfield.
Kafer, A. (2013). Feminist, Queer, Crip. Indiana: Indiana University Press.
Oliver, M. (1990). The politics of disablement. London: Macmillan Education.
Raghavan, S. (2020). The value of 'crip time': Discarding notions of productivity and guilt, to listen to the rhythms of our bodies. Firstpost.
Sheppard, E. (2020). Performing Normal But Becoming Crip: Living With Chronic Pain. Scandinavian Journal of Disability Research, 39-47.
Slater, J. (2013). Constructions, Perceptions and Expectations of Being Disabled and Young. Manchester: Manchester Metropolitan University .
Young, K. (2006). The Art of Youth Work. Lyme Regis: Russell House Publishing Ltd.