Youth & Policy offers a critical space for the discussion of youth policy and youth work theory and practice.
Vision
We seek to be part of creating a community of practitioners, academics and policy-makers where knowledge and debate about youth policy, issues and practice is inclusive and accessible.
Mission
We will do this by…
Informing policy, issues and practice which affect the lives of young people by facilitating accessible spaces for critical debate.

Ensuring that the spaces we create support diverse, marginalised, under-represented and new/emerging voices to be part of the debate.

Resisting the marketisation, commodification and exploitation of knowledge by being and remaining an open and free publication on youth policy, issues and practice.
Values
We…
Promote and maintain youth work values, principles & processes, including democracy, inclusivity and community.

Resist deficit perspectives of young people

Reject the exploitation of knowledge for profit

Seek to create a nurturing experience for those who submit to the journal

Value bridging, connecting and collaboration

Intend to represent a rich variety of backgrounds on our Editorial Board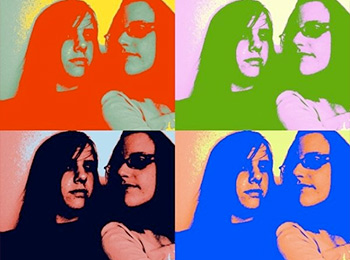 As well as producing the journal, we also organise related research activities and events. Historical activities have included the 'History of Community and Youth Work' and the 'Thinking Seriously' conferences.
The Youth & Policy editorial group works in partnership with a range of local and national voluntary and statutory organisations who have complementary purposes. These have included UK Youth, YMCA, Muslim Youth Council and Durham University.
All members of the Youth & Policy editorial group are involved in education, professional practice and research in the field of informal education, community work and youth work.
The journal is run on a not-for-profit basis. Editors and Associate Editors all work in a voluntary and unpaid capacity.
Background and history
Youth and Policy: The Journal of Critical Analysis was formed in 1982, to address the need for a serious journal of analysis and review which focused its attention on the whole area of youth policy. In 2010, the journal moved online and became one of the first entirely free open-access academic journals. In 2017, it was decided to cease publishing 'issues' and instead publish articles individually, with a focus on shorter articles, yet retaining rigour, quality and a 'light touch' peer review process.
Editorial Group
Paula Connaughton, Tania de St Croix, Tina Salter, Naomi Thompson, Aston Wood, Charlotte Clements, Dave Fagg, Emily Rainsford, Frances Howard, Yasmin Washbrook, Marc Husband and Adam Muirhead
ISSN 2057-4266
Copyright: Youth & Policy
The views expressed in the journal remain those of the authors and not necessarily those of the editorial group. Whilst every effort is made to check factual information, the Editorial Group is not responsible for errors in the material published in the journal.
Acknowledgement: Picture: me and the dust is by Marcia Furman and is reproduced under a Creative Commons cc-by-nc-nd2.0 licence. http://www.flickr.com/people/buttongirl/