Y&P Archive:
Issue 81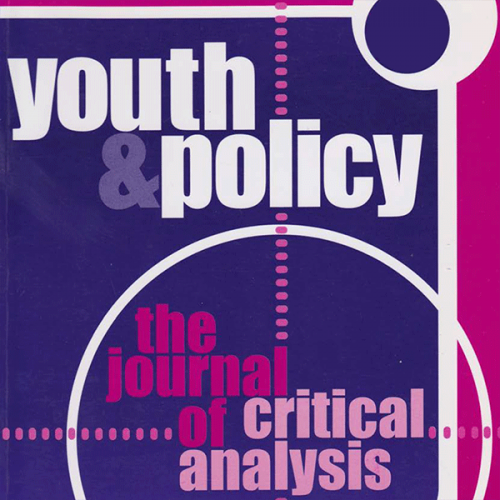 Autumn 2003.
A Disconnected Generation? Encouraging Young People's Political Participation in the UK
Eldin Fahmy
Young People, 'Community Cohesion' and the Role of Youth Work in Building Social Capital
Paul Thomas
Young People, Race Relations and Racism
Cheryl Simmill-Binning, Ian Paylor and David Smith
Reconfiguring Youth Work: Some findings from the Joseph Rowntree Foundation Detached and Outreach Research Project
Jean Spence, Carole Pugh and Penny Taylor
Youth Work with Young Men in Northern Ireland: An Advocacy Approach
Ken Harland and Susan Morgan
Download
Click to download Issue 81 (.PDF)
Youth & Policy is run voluntarily on a non-profit basis. If you would like to support our work, you can donate below.
Last Updated: 12 July 2017