Y&P Archive:
Issue 21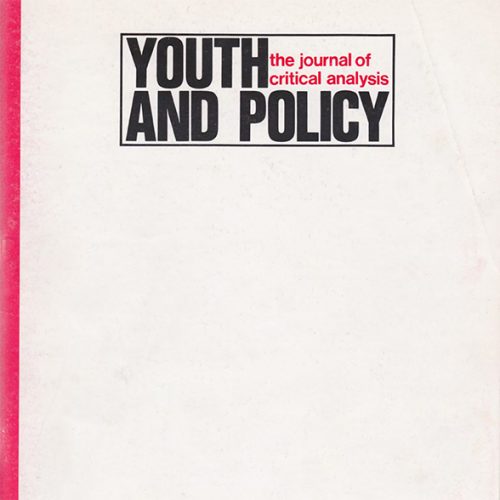 Summer 1987.
-TAG- Youth Policies in the 80's
Mike Presdee and Rob White
The Historical Development of Irish Youth Policy
Patricia Kennedy
Western Influence on Soviet Youth Culture
Jim Riordan
Apprenticeship Training
Trevor Sinclair
Protests By Pupils
Robert Adams
The Influence of Fathers' Unemployment on the Values of School Children
Brendan Burchell and John Devereux
Download
Click to download Issue 21 (.PDF)
Youth & Policy is run voluntarily on a non-profit basis. If you would like to support our work, you can donate below.
Last Updated: 19 July 2017