Y&P Archive:
Issue 18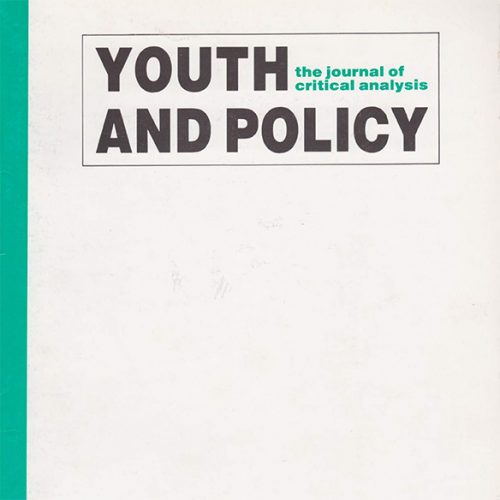 Autumn 1986.
Towards an Integrated View of Youth Policy
Bernard Davis
All Change: Alternative Approaches to Club Work
Jane Shuttleworth
Political Language & Violent Protest: Idealogical & Policy Responses to the 1981 & 1985 Riots
John Solomos
Sex Education?
Feature Review – Jenny Mellor
Youth Work in West Belfast: A Critical Approach
Wendy Garner and Norman Gillespie
Personality and Psychology: Defining Edwardian Boys
Harry Hendricks
Download
Click to download Issue 18 (.PDF)
Youth & Policy is run voluntarily on a non-profit basis. If you would like to support our work, you can donate below.
Last Updated: 19 July 2017