Article:
Youth Work under lockdown. So how do we do this?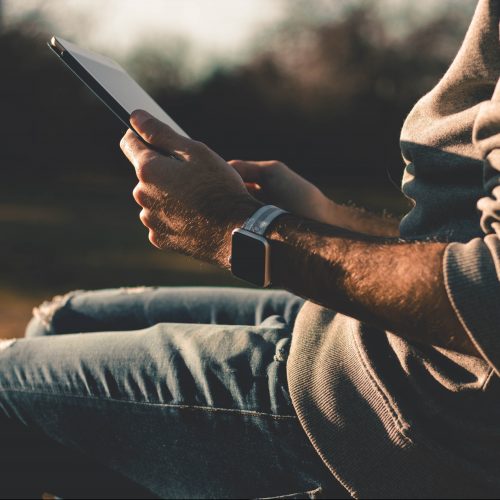 Lauren Barclay, a 22-year-old youth worker for Youth Focus North West, reflects on her experience so far of youth work under lockdown and the sudden shift to digital youth work. She concludes that youth workers will learn alongside young people and calls on them to change their practices while holding to youth work principles, particularly of keeping young people at the centre of the work.
Last month, the UK joined numerous other countries across the globe in a new way of living. With actions such as social distancing and working from home introduced, in order to prevent the Coronavirus spreading, everyone across the UK was faced with a new way of doing day-to-day life, and with this many new challenges to face. For those in Youth Work, the inevitable question came; how to adapt our ways of working to this current situation?
Like many other professionals, youth workers found themselves now working from home, with all face-to-face events and meetings postponed or cancelled. Yet, this didn't mean we could simply just stop. Our young people rely on us and in times like this, the importance of youth work is ever more prominent.
My background in youth work may be different to many. Aged 22, I have recently started working for the organization, Youth Focus North West. I was previously involved in a number of their projects as a young person myself. Aged 11, I joined Trafford Youth Cabinet and from there, entered the incredible world of youth voice, activism and participation. My ten years of being a young person involved in youth work have given me more skills than you can possibly imagine, and the opportunities I was given, I thought had prepared me for anything Youth Work could throw at me. That was of course, until Covid-19.
However, that is not to say that all hope is lost. Far, far from it.
In the first week alone, youth work organizations connected and shared more than ever before. In a matter of days, new inventive ways of connecting virtually emerged; from Zoom calls to online competitions, quizzes and more. Online platforms have popped up over night, and young people have reached out via phone or internet to continue to have their voice.
In our organization, we have worked on weekly timetables, connecting with our existing groups to continue our work, but also thinking of ways to help occupy the vast amounts of time many young people now find themselves with. We have hosted Zoom debates, run Instagram competitions, and encouraged young people to connect and share on Twitter.
That isn't to say this change has come without challenge.
In the first few days of work, we questioned how we could possibly hold a meeting of thirty young people online. We asked just how we could share our ideas when we were no longer in an office able to bounce back and forth ideas to one another and, perhaps most importantly, we wondered how the young people would react. The big scary world of digital youth work and communication was now no longer a secondary point of contact to our meetings, but what we had to rely on.
And so, we hosted our first Zoom call. And we learnt. We learned together about the tools and features that made meetings easier and more manageable, muting microphones, the additional chat boxes for sharing links and much more. We found out how much we relied on body language and non-verbal communication, and worked towards ways to replicate this. We learned the need for our code of conduct, and sharing this with young people prior to meetings, and we worked together as a team to make the next Zoom call better.
As I write, it has been a week since we embarked on our online youth work journey, and I am sure each of us could write a blog on the things we have learned about the resilience of our organisation and that of the young people.
Working online and at home is hard. Isolation from colleagues and those around us isn't something we are used to. Youth workers are inherently sociable people; we thrive off of activities, discussions and debates, as do many of the young people we work with. There is no denying that our work will throw many challenges at us over the upcoming weeks and months. There is no doubt that what we are going through will change the way we work in years to come. The plans for digital work we had in five years' time, have now been catapulted into the here and now, and we have no choice but to work with them.
We will get things wrong, we will get things right. We will fail, and we will try again. Most importantly we will learn. We will learn alongside young people. And, like most countries around the globe, we will come out with new found skills and knowledge, and an appreciation for the work we do every day.
Youth work has once again shown its flexibility in an often-inflexible world. It has shown its ability to manifest into something new. With its principles anchoring it, like some sturdy oil rig in the North Sea. These principles are what will keep us grounded in our practice, a practice that should always keep young people at the heart.
Youth & Policy is run voluntarily on a non-profit basis. If you would like to support our work, you can donate below.
Last Updated: 24 April 2020
Biography:
Hi, my name is Lauren and I am 22. I am currently working for the organisation Youth Focus North West. Whilst I am fairly new to the role, youth work has been a key part of my life for the past 11 years, from the time I joined my local youth council. This led me to become engaged in youth work and youth voice, working with a huge number of organisations, including Youth Focus North West. I have since started up a mental health charity, and work to support several other youth voice organisations. I have come the full circle in youth work, and it is great to now be able to support and work with young people who I see so much of my younger self in.