Article:
The Conscious Use of Self in Youth Work Practice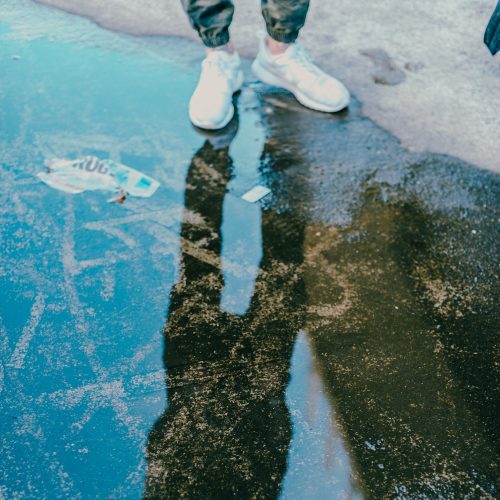 Jean Hatton presents findings from her research which looked at how cisgendered lesbian, gay, bisexual and queer (LGBQ) women youth worker's 'use of self' impacted on their practice. Hatton argues that the 'use of self' is central to practice, regardless of identity and background.
This article foregrounds key themes relevant to youth workers and other professionals drawing on doctoral research undertaken by myself: a lesbian youth work educator (Hatton and Monro 2019). Firstly, youth workers must share something of their self with young people in order to build authentic and reciprocal relationships. Whilst few authors talk explicitly about how youth workers use their self within their work, this use of self is central to building authentic and reciprocal relationships (de St Croix, 2016). Secondly, boundaries between the personal and professional need to shift and evolve rather than be fixed, as might be suggested by the Institute for Youth Work's (IYW) code of ethics (n.d.). Thirdly, critical reflection on practice is continually required to ensure that sharing is always in the interest of young people and that boundaries are always appropriate.
Whilst the findings discussed were collected from research undertaken with cisgendered lesbian, gay, bisexual and queer (LGBQ) women youth workers, this paper focusses on how the use of self is central for youth and community workers, regardless of their identity and background.
What is the use of self?
The process of youth work depends on workers developing trusting, respectful and voluntary relationships with young people (NYA, 2020). These relationships must be open and honest if they are to support young people's 'personal, social and educational development' (NYA, 2020:12): the key aim of youth work. For workers to develop professional and reciprocal relationships (rare for young people), they must dispense with the more usual authoritative roles often expected between professionals and young people (Ord, 2009). Conversations with young people about challenges they face should move from the every-day to more thought provoking topics: this is the art of youth work (Young, 2006). In these conversations youth workers will inevitably be asked personal questions, so it is essential they are clear about their boundaries (Banks, 2010). The wording of the IYW's (n.d.) Code of Ethics, saying that relationships between worker and young people must 'remain within professional boundaries at all times', or the previous wording 'the need to maintain an appropriate professional distance' (NYA, 2001:7) could be seen as suggesting a static approach to boundaries. It is essential that practitioners know that boundaries can change and develop as, what was not relevant to disclose to a young person on first meeting may be a useful topic for discussion having worked with a young person over months or years (Sercombe, 2010; Murphy & Ord, 2013).
Practitioners must become 'critically alert to the range of internal and external forces that influence' their responses to young people (Trelfa, 2018:358) and remember that how their self is performed depends on the situation and the audience (Goffman, 1956). Youth workers need to be aware of the significance of how they present themselves on a daily basis regarding their unique style, character and position (Murphy & Ord, 2013). The individuality that youth workers bring to relationships with young people is moulded by their own upbringing and experiences and their own intersecting identities in terms of social class, ability or disability, gender, sexuality, ethnicity and religion (Hatton and Monro, 2019). Youth workers should be cognisant of how their identities impact on their understanding of their self and the young people around them. This awareness can only be reached through critical and ongoing reflective practice.
The research
Whilst findings discussed were gathered from 15 cisgendered LGBQ women youth workers, this paper focusses on how the use of self is central for youth workers and other professionals, regardless of their identity and background (see Hatton and Monro, 2019 for details). As a lesbian involved in youth work education and research, this research was undertaken from an insider's perspective. Semi-structured interviews with professional youth workers across Manchester and Yorkshire facilitated access to rich data regarding how workers, in different settings, shared information about their own lives with young people. Stories were heard from respondents (given pseudonyms) regarding how they disclosed information about aspects of their selves that supported the development of professional and authentic relationships.
Findings
According to respondents a distinct separation between what is personal or professional was neither realistic nor desirable (confirming Murphy and Ord, 2013). Liz expressed what other respondents suggested saying 'how much I share depends on how well I know the young people and if it starts useful conversations'. Issie (echoing Sapin, 2013) said 'giving a bit back builds a better relationship'. Jane, agreeing, pointed out that: 'sometimes you … don't give enough of yourself and a young person disengages and it's difficult to build that relationship.  Sometimes you give too much of yourself. … and it harms that relationship development'.
Respondents offered no clarity as to where boundaries should be. Ellie pointed out that she needed to make a 'judgment call' as to what to share based on 'what young people needed … within the situation'. Jane agreed noting that:
You have to read body language and make assessments constantly about whether to take a conversation down any route. Are they going to disengage if you do that? Do you play it a bit more safe? How do you push them? … Constantly weighing up … one to one or group dynamics … the balance of what does a young person need right now and where am I in my development of a relationship with them? At what point do I give more? Sometimes it's not up to you because a young person will ask … [questions] right out (Jane).
According to respondents knowing how to set appropriate boundaries was built on professional expertise and careful reflective practice in order to ensure that relationships with each young person (or group of young people) was treated in a careful and unique manner (following Trelfa, 2018). Being flexible and gradually shifting their boundaries, with regard to what they might share with young people, was an important point noted by most respondents. Reflection, both in the moment of practice and later in a more critical manner on practice (Schön, 1983 cited in Ord, 2009), ensured that respondents developed flexible and appropriate boundaries as their relationships with young people continued to change and develop.
Choosing to share information about things such as hobbies and political views was an area that most respondents were confident to use as a tool for building relationships with young people (reflecting Murphy & Ord, 2013). All respondents were clear that self-disclosure had to always be in the interest of the young people and not to benefit themselves (following Banks, 2010). They were also clear that discussions of their sex life were never appropriate (reflecting Sercombe, 2010). Many also noted the importance of clarity of boundaries and support from colleagues if it was suspected a young person had developed an attraction towards any worker, including themselves.
The use of conversation was an essential tool for respondents in building relationships with young people. Being able to move conversations between trivial and intense topics was noted by respondents.  The range of topics that respondents used as a tool in building relationships were many and varied: some are discussed below.
Age
Gaby, the youngest respondent, talked about bringing a 'bit of youth' into her conversations with young people as she was also the youngest member of her staff team. Liz, in contrast, said that her age as an older youth worker was useful as young people often saw her as a mother figure (some calling her 'mum').
Style
Five of fifteen respondents, often younger workers, stated that their own style of dress and music might be familiar and comfortable for young people. Beth suggested that her 'style of hair, clothes … attitudes' was often a conversation starter with young people. Fern noted that when she was more 'gothy' some young people would relate to her taste in music and clothes, but she was also aware that others may have been alienated by this goth image. Both Liz and Issie talked about choosing to sometimes 'glam up for celebration events' (Issie). This was something that they both noted their colleagues did not usually do.  These comments reflect that youth workers' style and dress often mirrors the style and language of young people (Sercombe, 2010). This level of sharing might happen unconsciously during everyday exchanges but is often an important starting point for engaging young people (Murphy and Ord, 2013).
Hobbies
Twelve of fifteen respondents spoke about letting young people know about their hobbies (reflecting Sapin, 2013). When sharing interest in hobbies with young people it is important to leave space for the young people to be seen as the expert (Murphy and Ord, 2013). Amy, Gaby and Ellie shared their interest in art; Beth: her commitment to a healthy lifestyle. Some respondents mentioned interests in sports or activities that might be seen as challenging the feminine stereotype. Gaby and Jane mentioned being open about interests and skills in football; Nell talked about being a 'female canoeist … [and] tinkering with her van'. Respondents suggested that these interests often opened up conversations about the limitations put on women due to heteronormative stereotypes. Talking about interests and hobbies was seen as part of being positive role models. However some respondents were clear that they would not share negative aspects of their lives for example their use of alcohol or nicotine, or challenging relationships with people that were still unresolved. This again reflects that disclosures must always benefit the young person and care must be taken to ensure that sharing is about issues where 'internal work' has been done (Crosby, 2001:55).
Politics
Nearly all respondents noted the importance of clarity with young people regarding their own political views. Fern, along with others naming themselves feminists, was 'clear about … [her] feminist approach', despite feminism being seen as 'a dirty word by young people' according to Liz. Beth noted that young people knew about her passion for 'equality issues'. Issie mentioned sharing her views on politics, feminism and inequality with young people but did not talk about her 'family's links to terrorism' in Northern Ireland. Issie felt that such conversations might have been counterproductive. Whilst Amy noted that she would keep her party politics to herself, no one else commented on being discrete about political affiliation.
Conclusion
This paper emphasised that youth workers will inevitably use their own self – their identities, their backgrounds and their abilities – in building authentic relationships with young people. This use of self, whilst not being central in youth work literature, is essential in order for professionals to build authentic relationships which can support young people in their transition from adolescence to adulthood. To ensure the sharing of their self is always appropriate workers must continually review their boundaries as relationships with young people necessarily change over time. Whilst this is noted in the literature (Sercombe, 2010; Murphy & Ord, 2013) the simplicity that is suggested by the Institute of Youth Work's code of ethics (n.d.) with regard to the division between personal and professional issues needs to be reviewed and reflected on by managers and youth work educators alike. Ongoing critical reflection on practice can give workers confidence that boundaries are appropriately set. These reflections must focus on what the youth worker does but also on how their self (their identities, their backgrounds and their abilities) impact on their work with young people. Whilst the research discussed here was collected with cisgendered LGBQ women youth workers this article has focussed on findings relevant to all youth workers.
Youth & Policy is run voluntarily on a non-profit basis. If you would like to support our work, you can donate below.
Last Updated: 12 August 2022
References:
Banks, S. (2010). Ethics and the youth worker. In Banks (Ed.). Ethical issues in youth work (2nd ed.). (pp.3-23). Routledge.
Crosby, M. (2001). Working with people as an informal educator. In Deer Richardson, L., & Wolfe, M. (Eds.). Principles and practice of informal education. (pp.54-61). RoutledgeFalmer.
de St Croix, T. (2016). Grassroots youth work: Policy, passion and resistance in practice. Policy Press.
Goffman, E. (1956/1997). Self-presentation. In Goffman, E., Lemert, C. C., & Branaman, A. (Eds). The Goffman reader. (pp. 21- 25). Blackwell.
Hatton, J., & Monro, S. (2019). Insights from an intersectional view of the self for non-heterosexual female youth workers. Equality, Diversity and Inclusion: An International Journal, 38(1), 107-120
Institute for Youth Work (IYW). (n.d.). Code of Ethics. https://iyw.org.uk/code-of-ethics/
Murphy, C., & Ord, J. (2013). Youth work, self-disclosure and professionalism. Ethics and Social Welfare, 7(4), 326-341.
NYA (2001) Ethical conduct in youth work. NYA
NYA. (2020). The National Youth Work Curriculum. https://www.nya.org.uk/quality/curriculum/
Ord, J. (2009). Experiential learning in youth work in the UK: A return to Dewey. International Journal of Lifelong Education, 28(4), 493-511.
Sapin, K. (2013). Essential skills for youth work practice (2nd ed.). Sage.
Sercombe, H. (2010) Youth work ethics. Sage.
Spence, J., Devanney, C., and Noonan, K. (2006). Youth work – voices of practice. NYA.
Trelfa, J. (2018). Reflective practice: gaze, glance and being a youth worker. In Alldred et al (Eds). The sage handbook of youth work practice (pp.356 -367). Sage.
Young, K. (2006). The art of youth work (2nd ed.). Russell House.
Biography:
Dr Jean Hatton has worked as a grassroots youth worker and then as a youth and community work educator in Higher Education for many years.