Y&P Archive:
Vol. 2 (No. 4)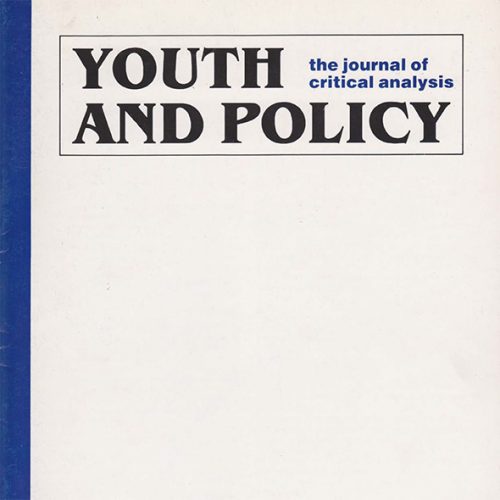 Spring 1984.
Thatcherite visions and the role of the M.S.C.
Bernard Davis
Feminism and youth work in practice
Alison Little
Mr. Cockerill and the management of disaffection
Feature Review – Frank Booton
Youth unemployment: thinking the unthinkable
Paul Willis
Education after 16 for young people with disabilities
Michael Hirst
The problems of youth and problems in the sociology of youth
David M. Smith
Young peoples rights – who's responsible for the reality?
Bob Stead
Download
Click to download Vol. 2 (No. 4) (.PDF)
Youth & Policy is run voluntarily on a non-profit basis. If you would like to support our work, you can donate below.
Last Updated: 20 July 2017