Y&P Archive:
Vol. 2 (No. 3)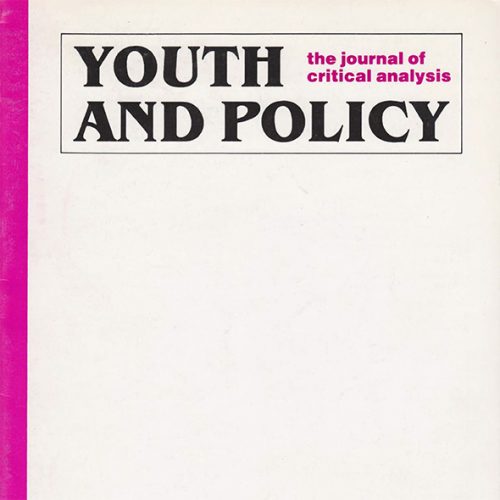 Winter 1983/84.
Dangerous youth or dangerous myth?
Duncan Scott
Youth work periodicals
John Baldock
Leaving care: a personal and political issue
Mike Stein
This green and pleasant land
Feature Review – Keith Popple
Action speaks louder than words
Jennie Fleming, Mark Harrison, Alan Perry, Dave Purdy and Dave Ward
The origins of adolescence
John Springhall
Political education, inequality and training
Muriel Sawbridge
Labour, leisure, adolescence and alcohol
Nicholas Dorn
The YTS and democracy
John Fairley
Download
Click to download Vol. 2 (No. 3) (.PDF)
Youth & Policy is run voluntarily on a non-profit basis. If you would like to support our work, you can donate below.
Last Updated: 20 July 2017