Y&P Archive:
Vol. 2 (No. 1)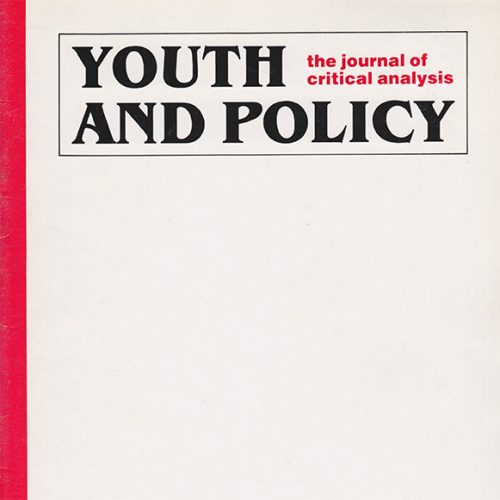 Summer 1983.
Power, politics and the youth training scheme
Suzy Croft and Peter Beresford
The welfare state and adolescent femininity
Annie Hudson
Review Symposium (part II): Experience and participation – report of the review group on the youth service
Marion Leigh
Sure and steadfast – re-assessing the history of the boys' brigade
John Springhall
Youth in the cinema
Stuart Norman
Youth and politics
Raymond Cochran and Michael Billig
How far further for further education
Merilyn Moos
Download
Click to download Vol. 2 (No. 1) (.PDF)
Youth & Policy is run voluntarily on a non-profit basis. If you would like to support our work, you can donate below.
Last Updated: 20 July 2017