Y&P Archive:
Vol. 1 (No. 4)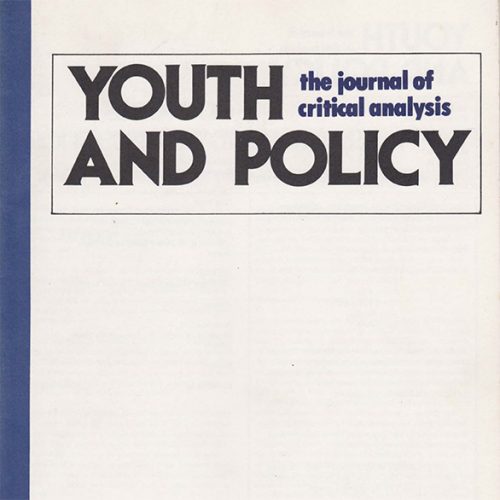 Spring 1983.
Homelessness and Young People
Graham de Smidt and Miny Jansen
The Youth and Policy Interview
Lord Soper
Review Symposium: Experience and participation – Report of the Review Group on the Youth Service
Douglas Smith and Rodger Cartlidge
The Youth Training Scheme – A New Deal?
Dan Finn
Dreams or Strategies: The Future of the Youth Service
David Marsland
Download
Click to download Vol. 1 (No. 4) (.PDF)
Youth & Policy is run voluntarily on a non-profit basis. If you would like to support our work, you can donate below.
Last Updated: 20 July 2017