Y&P Archive:
Vol. 1 (No. 3)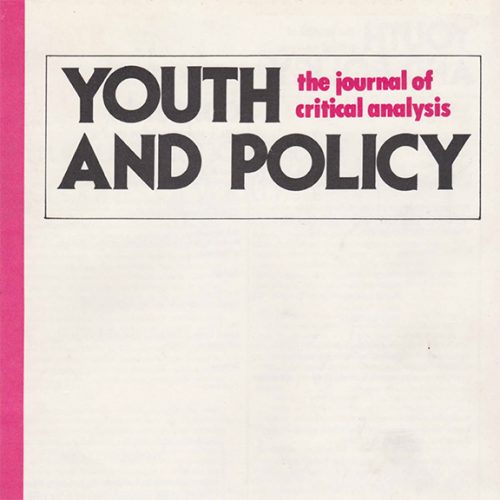 Winter 1983.
Structural  – Functionalist Accounts of Youth
David M. Smith
Work for Some and Sport for All
Bruce Carrington and Oliver Leaman
Children's Rights and the Philosophy of Exclusion
Feature Review – Bob Franklin
Young Offenders and the Criminal Justice Bill
Paul Cavadino
Special Units: A New Institutional Solution to an old Administrative Problem
Rod Ling
Download
Click to download Vol. 1 (No. 3) (.PDF)
Youth & Policy is run voluntarily on a non-profit basis. If you would like to support our work, you can donate below.
Last Updated: 19 July 2017