Y&P Archive:
Vol. 1 (No. 2)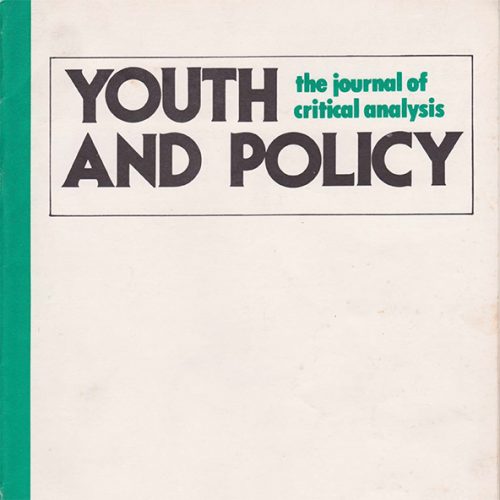 Autumn 1982.
Research Literature on Youth and Youthwork
John Baldock
Young People Need Incomes Too
Lindsey Rhodes
Youth, Youthwork and History
Feature Review – Frank Booton
Youth Policy and the Labour Party
David Smith
Towards Pro-active Youth Work
Alan Dearling and Alistair Sinclair
Unemployment: Causes and Palliatives
Clare Short and David Taylor
Juvenile Justice in Confusion
Bernard Davis
Download
Click to download Vol. 1 (No. 2) (.PDF)
Youth & Policy is run voluntarily on a non-profit basis. If you would like to support our work, you can donate below.
Last Updated: 19 July 2017