Y&P Archive:
Vol. 1 (No. 1)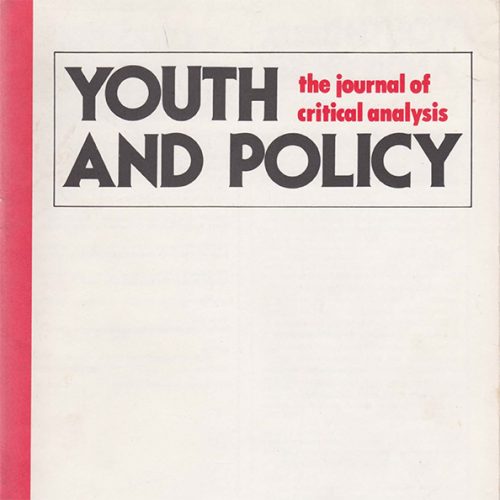 Summer 1982.
So What's Wrong with Social Democratic Youth Work in Any Case?
Paul Corrigan
Feminism For Girls
Feature Review – Jean Spence
Policy, Delinquency and the Practice of Youth Control
John Pitts
Scarman: The Implications for Youth Work
Keith Popple
The New Lost Generation
Feature Review – Ron McGraw
Youth and Community Service and the Cuts
Tony Jeffs
Download
Click to download Vol. 1 (No. 1) (.PDF)
Youth & Policy is run voluntarily on a non-profit basis. If you would like to support our work, you can donate below.
Last Updated: 19 July 2017