Y&P Archive:
Issue 90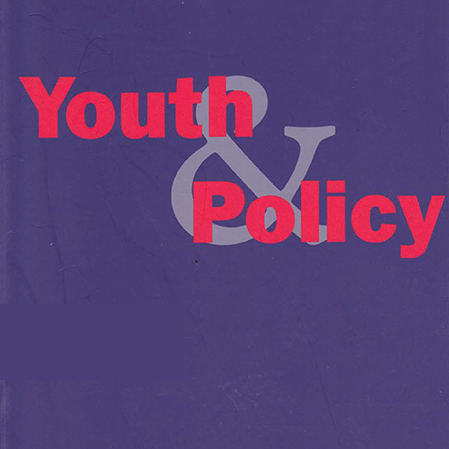 Winter 2006.
Encountering 'Izzat' in Asian Communities – A Reflection on Youth Practice Work
Sangeeta Soni
Innovation in Youth Work? Young People and Mental Well-being
Sarah Banks and Dean Bartlett
Drug Testing in Schools: A Policy Perspective
Jenny McWhirter
Evidence Based or Evidence Buried? How far have the implications of the national impact study of the work of Connexions with young people at risk informed the Green Paper?
Liz Hoggarth and Malcolm Payne
Every Girl Matters! Young Women Matter! A Feminist Comment
Janet Batsleer
What Has G K Chesterton Got To Say About Youth Work?
Patrick Turner
Download
Click to download Issue 90 (.PDF)
Youth & Policy is run voluntarily on a non-profit basis. If you would like to support our work, you can donate below.
Last Updated: 12 July 2017