Y&P Archive:
Issue 9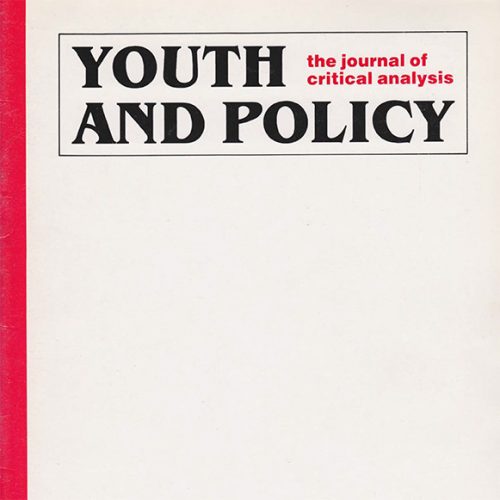 Summer 1984.
Heroin now bringing it all back home
John Auld, Nicholas Dorn and Nigel South
Anti-sexist work with young males
Tony Taylor
Schooling and race
Feature Review – Bruce Carrington
Public response to new religious movements in the U.K.
James A. Beckford
Understanding the invisibility of young women
Sarah Marshall and Carol Borrill
Preventing demoralisation: the work of J.I.C.'s
Ian Mills
Delinquency theory and practice – a link through it
John Blackmore
Download
Click to download Issue 9 (.PDF)
Youth & Policy is run voluntarily on a non-profit basis. If you would like to support our work, you can donate below.
Last Updated: 20 July 2017