Y&P Archive:
Issue 89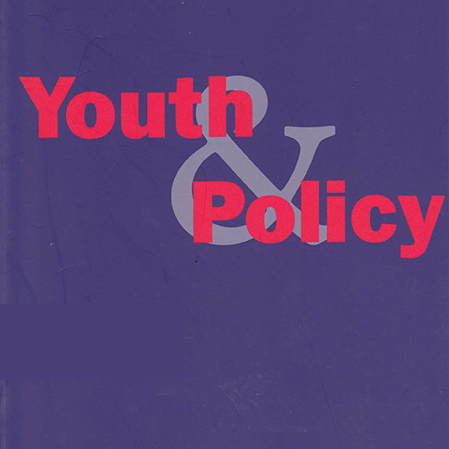 Autumn 2005.
Youth Policy 1995-2005: From 'the best start' to 'youth smatters'
Bob Coles
If youth matters, where is the youth work?
Bernard Davis
Whose Green Paper is it anyway?
Tim Eyres
Youth Matters
Bryan Merton
Youth Matters: Money Matters. The role of the community and voluntary sector
Billie Oliver
Review of Government Green Paper – Youth Matters
Kim Peake
Why Does Youth Matter?
Patrick Turner
Youth Matters – options for improvement
Kevin Williams
Youth Matters – a plan for development?
Mary Wolfe
Testing a Green Paper
Tom Wylie
The impact of Youth Matters on youth participation
Blossom Young
Classic Text: Report of the Inter-Departmental Committee on Physical Deterioration (1904)
Tony Jeffs
The Year of the Volunteer: Formalising the Goodwill Mountain
Heather Smith
What does Paulo Freire have to say about youth work?
Dod Forrest
Remembering Joan Tash: 1920-2005
David Collander-Brown
Download
Click to download Issue 89 (.PDF)
Youth & Policy is run voluntarily on a non-profit basis. If you would like to support our work, you can donate below.
Last Updated: 12 July 2017