Y&P Archive:
Issue 88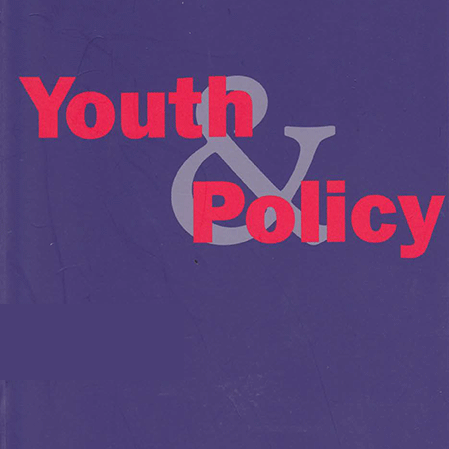 Summer 2005.
Youth Work: A Manifesto for Our Times
Bernard Davis
The State of the Youth Service: Recruitment and retention rates of youth workers in England
Stephen Moore
Youth Related Community Cohesion Policy and Practice: The Divide between Rhetoric and Reality
Roger Green and Rebecca Pinto
Practitioner Knowledge and Evidence-based Research, Policy and Practice
Mary Issitt and Jean Spence
What has John Holt got to say about Youth work?
Louise Paterson
Download
Click to download Issue 88 (.PDF)
Youth & Policy is run voluntarily on a non-profit basis. If you would like to support our work, you can donate below.
Last Updated: 12 July 2017