Y&P Archive:
Issue 87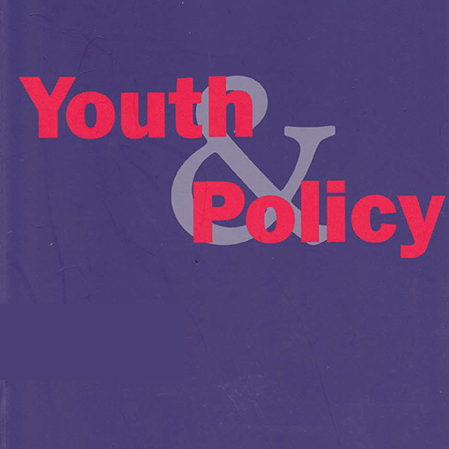 Spring 2005.
The Continuing Story of the ASBO
Terry Thomas
Space, Autonomy and Respect: The potential contribution of youth clubs to the lives of disaffected and disengaged young people
Zoe Hilton
What Now? Working-class lesbians' post-school transitions
Yvette Taylor
Marginal Inclusion: What is the future for the UK Youth Parliament
Roger Green and Helen Sender
Curriculum Debate and Detached Youth Work
Pete Harris
What Does St. Paul Have to Say About Youth work?
Richard Davis
Download
Click to download Issue 87 (.PDF)
Youth & Policy is run voluntarily on a non-profit basis. If you would like to support our work, you can donate below.
Last Updated: 12 July 2017