Y&P Archive:
Issue 86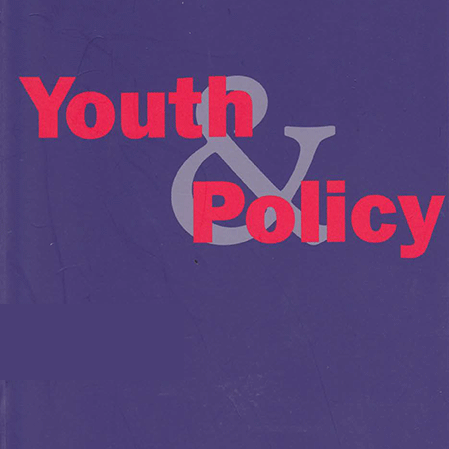 Winter 2005.
Extending Entitlement and Missed Opportunities in Wales
John Holmes
A Curriculum by Any Other Name…
Monica Barry
Being with Another as a Professional Practitioner
David Collander-Brown
'Worth their Weight in Gold'
Ken Harland, Clare Harvey, Tony Morgan and Tom McCready
The Youth Work Curriculum: A view from the countryside
John Beven
What Does George Orwell Have to Say About Youth work?
Tom Wylie
Download
Click to download Issue 86 (.PDF)
Youth & Policy is run voluntarily on a non-profit basis. If you would like to support our work, you can donate below.
Last Updated: 12 July 2017