Y&P Archive:
Issue 83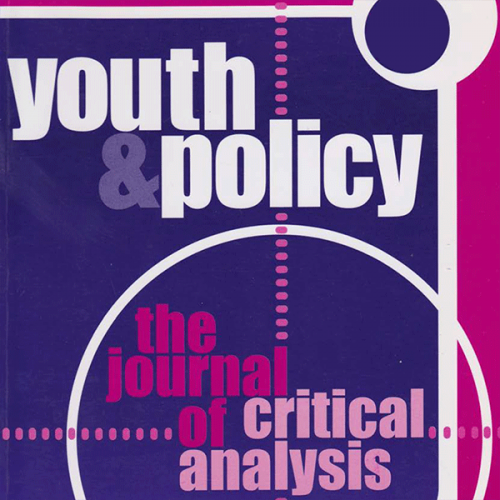 Spring 2004.
Services for Suicidal Young People: Qualitative research on lay and professional perspectives
Nina Smalley, Jonathan Scourfield, Katy Greenland and Lindsay Prior
How Connexions came to terms with Youth Work
Tom Wylie
Inside Connexions
John Holmes
The Youth Work Curriculum and the 'Transforming Youth Work Agenda'
Jon Ord
Risk Technologies and Youth Work Practice
Judith Bessant
Download
Click to download Issue 83 (.PDF)
Youth & Policy is run voluntarily on a non-profit basis. If you would like to support our work, you can donate below.
Last Updated: 12 July 2017