Y&P Archive:
Issue 50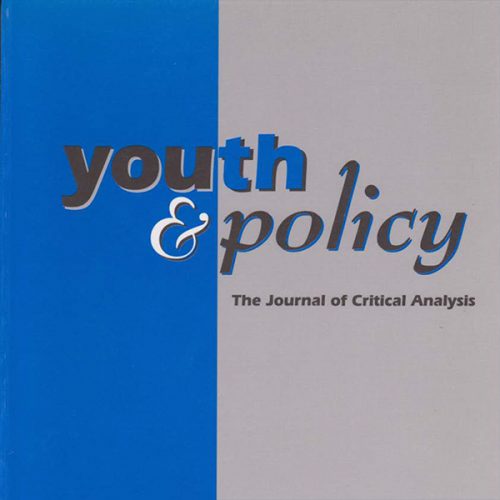 Autumn 1995.
Foyers: Housing solution or folly?
Ruth Gilchrist and Tony Jeffs
Juvenile Sexual Abusers: A Challenge to Conventional Wisdom about Juvenile Offending
Helen Masson
The Woman in the Worker: Youth Social Work with Young Women
Jennifer J. Pearce
Rejecting the Theory/Practice Dichotomy in Youth and Community Work Training
Sue Bloxham and Mike Heathfield
Beyond Managerialism: An exploration of the occupational culture of youth and community work
Gill Millar
Breakout: School Holiday Activities and Their Impact on Youth Crime
Working Space – Denise Barna
Download
Click to download Issue 50 (.PDF)
Youth & Policy is run voluntarily on a non-profit basis. If you would like to support our work, you can donate below.
Last Updated: 17 July 2017