Y&P Archive:
Issue 41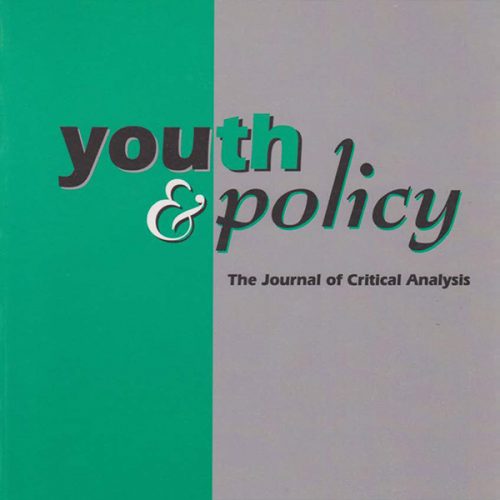 Summer 1993.
Managerialism in Youth and Community Work: A critique of Changing Organisational Structures and Management Practice
Sue Bloxham
Towards 2000: Which Direction for the Youth Service?
Robert Gutfreund
Criminal Justice Act 1991: New Ways of Dealing with Adolescent Offenders in England and Wales
Mike Worthington
The Youth Transition, Unemployment and Labour Market Disadvantage: Gambling on YTS
Andy Furlong
Youth Training: Consensus or Conflict in the 1990s
Phil Mizen
The Criminal Justice Act 1991: Implications for Young Offenders
Working Space – Ian D Nesbitt
Download
Click to download Issue 41 (.PDF)
Youth & Policy is run voluntarily on a non-profit basis. If you would like to support our work, you can donate below.
Last Updated: 18 July 2017