Y&P Archive:
Issue 25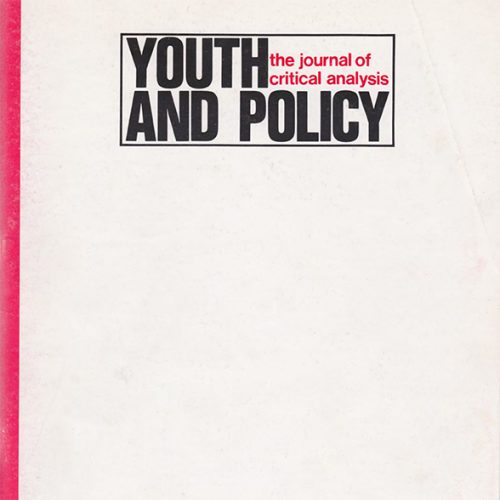 Summer 1988.
Restart and Youth Unemployment: A chance to begin again?
Jill Sharp
The Social Condition of Young People and Youth Work: Reconstructing theory, policy and practice
Liam Kelly
'Targeting' Youth or How the State Obstructs Young People's Independence
Gill Stewart and John Stewart
Between the Family and the State: Young people in transition
Claire Wallace
Feature Review: Learning All The Time
Maria Slowey
Download
Click to download Issue 25 (.PDF)
Youth & Policy is run voluntarily on a non-profit basis. If you would like to support our work, you can donate below.
Last Updated: 19 July 2017