Y&P Archive:
Issue 24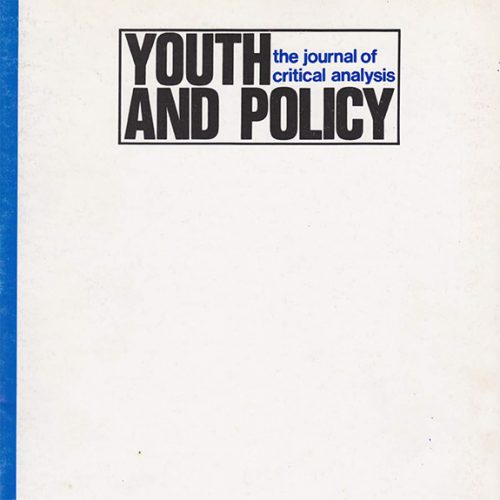 Spring 1988.
One Too Many
Peter Kent-Baguley
Popular Racism, Unpopular Education
Phil Cohen
Crime and Delinquency in the Inner City: A research note on attitudes
David M. Smith and Frances Cohen
Relationships with the Police: Intermediate Treatment and 'The Multi-Agency Approach'
Paul Stubbs
The Effects of Unemployment on Youth Training Scheme Leavers
Lynda Burchell and Brendan Burchell
The Recruitment of Young People: the effect of one year YTS
Stephen Boyle, Mike Danson and Graham Senior
Student Vacation Workers and the Labour Market
R. M. Ball
Download
Click to download Issue 24 (.PDF)
Youth & Policy is run voluntarily on a non-profit basis. If you would like to support our work, you can donate below.
Last Updated: 19 July 2017