Y&P Archive:
Issue 23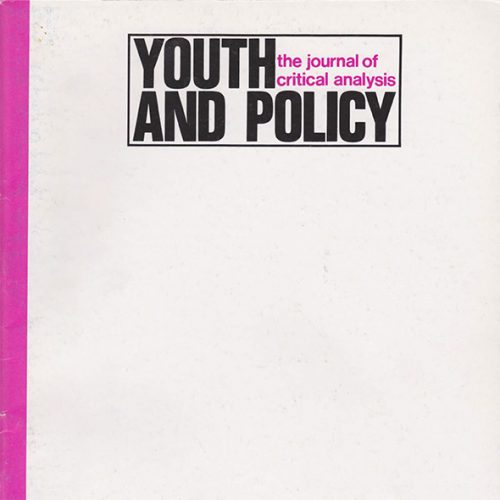 Winter 1987/88.
In Defence of Initial Training
John Holmes
Young People, Sexuality Education and AIDS
Peter Aggleton, Hilary Homans and Ian Warwick
Objective or Objectionable? School reports in the juvenile court
Maggie Sumner, Graham Jarvis and Howard Parker
The Youthwork Response to Lesbian and Gay Youth
Mike Heathfield
Youth in Post War British Fiction: The Fifties and Sixties
Dave Glover and Mike Pickering
Boys Involved In Prostitution
Richie J. McMullen
Download
Click to download Issue 23 (.PDF)
Youth & Policy is run voluntarily on a non-profit basis. If you would like to support our work, you can donate below.
Last Updated: 19 July 2017