Y&P Archive:
Issue 22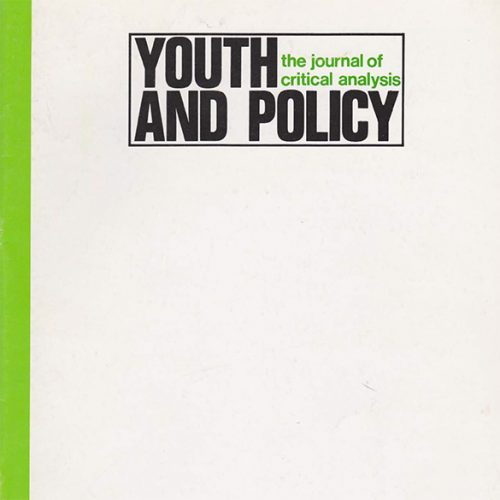 Autumn 1987.
Issues in Child Care in Northern Ireland
Brian Caul
Juvenile Justice and Systems Intervention in the Education System
Tim Pickles
Educational Suspensions – What's the fuss?
Debbie Smith
E.S.R.C. – Young People in Society
Ken Roberts
Coping with Transition: E.S.R.C.'s new 16-19 initiative
John Bynner
Education and Ethnic Minorities
Feature Review – Jenny Williams
Back to the Future
Mike Neary
"Can MSC Serve Workers Interests?"
Colin Randall
Tertiary Colleges as Community Colleges
John Plowman
Download
Click to download Issue 22 (.PDF)
Youth & Policy is run voluntarily on a non-profit basis. If you would like to support our work, you can donate below.
Last Updated: 19 July 2017