Y&P Archive:
Issue 20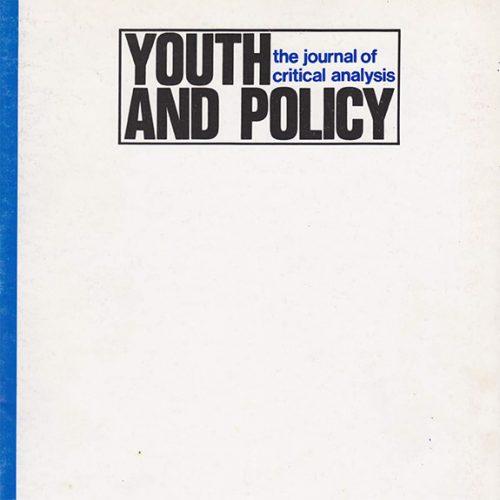 Spring 1987.
Youth Unemployment: The Changing Response
Paul Lewis and Tim Lunn
What Future for Initial Training
Tony Jeffs and Mark Smith
A Disposable Workforce – The Youth Labour Market After the 1986 Wages Act
Dominic Byrne
'Spreading the Story of AIDS'
Feature Review – Peter Kent-Baguley
Young Homeless: Pressure groups, politics & the press
Malcolm Brynin
Positive Action for Young Women in YTS
Cynthia Cockburn
Download
Click to download Issue 20 (.PDF)
Youth & Policy is run voluntarily on a non-profit basis. If you would like to support our work, you can donate below.
Last Updated: 19 July 2017