Y&P Archive:
Issue 19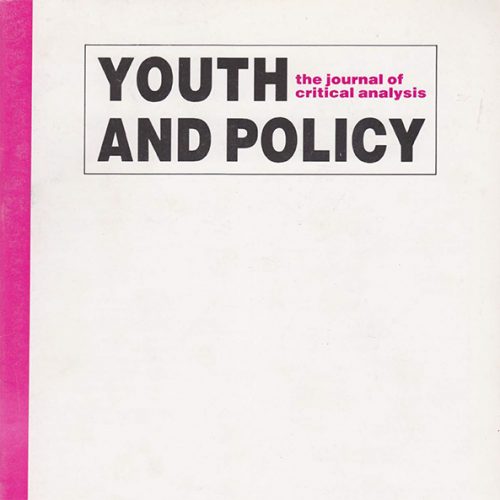 Winter 1986/87.
Political Socialisation & Young People's Organisations in the USSR
Jim Riordan
The Practice of Diversion
R. Smith
Income and Expenditure of Teenagers and their Families
Johnathan Bradshaw, Dorothy Lawton and Kenneth Cooke
Surviving Simulation
Feature Review – Sarah Hargreaves and Warren Feek
Young Service Policy Making in the 1950's
John Astley
Farewell to Robbins? Higher Education in a Lower Resource Age
Alan Jones
'Free Speech' or 'No Platform'?
Ruth Levitas
Participation: The Reality
Bernard Doswell
Download
Click to download Issue 19 (.PDF)
Youth & Policy is run voluntarily on a non-profit basis. If you would like to support our work, you can donate below.
Last Updated: 19 July 2017