Y&P Archive:
Issue 17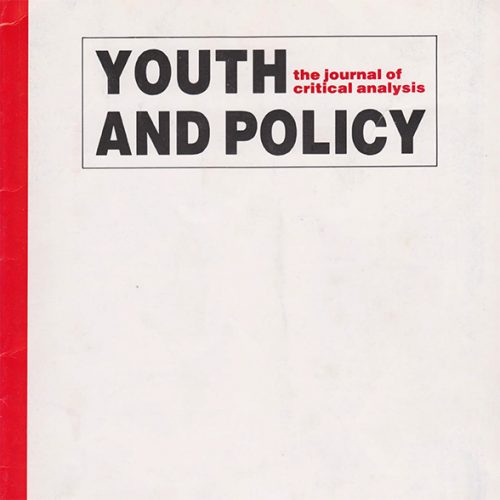 Summer 1986.
Thinking About Intermediate Treatment
John Pitts
Rural Life – A Hope for Young People?
Ian Johnson
Women Students in Youth & Community Work Courses
John Holmes
Heroin: An Alternative View
Feature Review – John Auld
Kincora Affair – The Aftermath
John Pinkerton and Greg Kelly
Young People and Mental Institutions
Denise Annett
Diversion – A Cautionary Tale
Jeremy Roche
Youth Work and Ethnic Identity in Ireland
Desmond Bell
Download
Click to download Issue 17 (.PDF)
Youth & Policy is run voluntarily on a non-profit basis. If you would like to support our work, you can donate below.
Last Updated: 19 July 2017