Y&P Archive:
Issue 16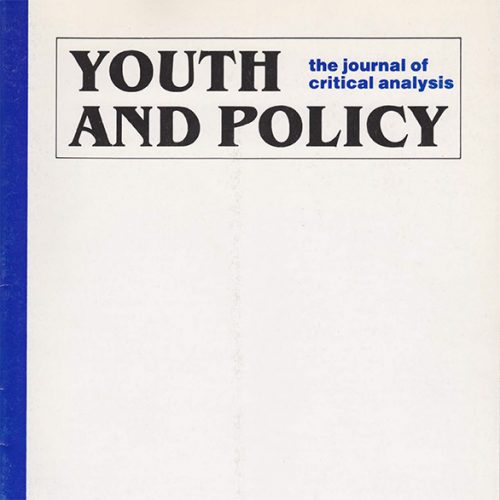 Spring 1986.
Tory Students and the New Right
Ruth Levitas
Police Involvement in Youth and Community Work
Chris Crossley
The Youth and Policy Interview
Bob Franklin
A New Approach to the Study of Girls
Sue Lees
Death of an I.T. Programme
Mike Nellis
Reforming the Secondary Examination System
Harry Torrance
Juvenile Bureaux
Terry Thomas
Download
Click to download Issue 16 (.PDF)
Youth & Policy is run voluntarily on a non-profit basis. If you would like to support our work, you can donate below.
Last Updated: 19 July 2017