Y&P Archive:
Issue 15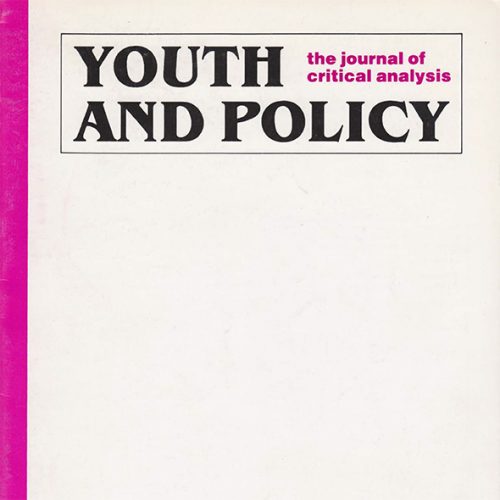 Winter 1985/86.
Community Uprising or Riot? Handsworth
Alph Hutchinson interviewed by Howard Williamson
Problems of Income Support for Young People
Kenneth Cooke
Live Skills and Social Education
Janet Batsleer
Democracy and Control in Community Education
Ron Kirby
Women the Hidden Majority
Feature Review: Marion Leigh
Thin Stick and Fat Carrot – the French Juvenile Justice System
Michael King and Marie-Agnés Petit
Rotten to the Very Core: Leisure and Youth 1830-1914
John Springhall
Download
Click to download Issue 15 (.PDF)
Youth & Policy is run voluntarily on a non-profit basis. If you would like to support our work, you can donate below.
Last Updated: 19 July 2017