Y&P Archive:
Issue 14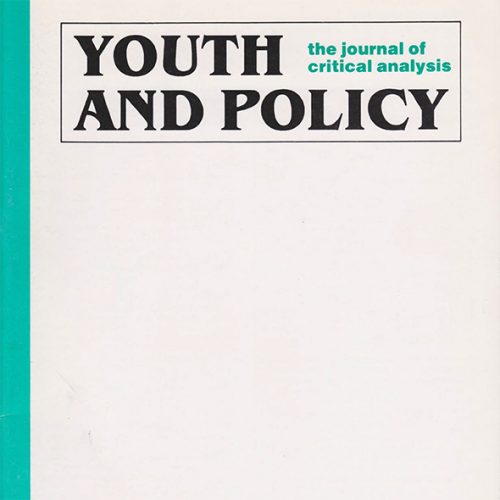 Autumn 1985.
Playing with money: political economy of popular music
John Street
Turning the Tables: Feminist Analysis of Youth Unemployment
Chris Griffin
Beyond the 'Costa Del Dole'
Feature Review – Peter Malpass
Is Being Gay Okay?
Peter Kent-Baguley
A Tricky Patch
Feature Review – Chris Jones
Youth Work Practice – The Wasted Potential
Sue Bloxham
Rotten to the Very Core: Leisure and Youth 1830-1914
John Springhall
The Police and Criminal Evidence Act
Special Feature – Barbara Cohen
Download
Click to download Issue 14 (.PDF)
Youth & Policy is run voluntarily on a non-profit basis. If you would like to support our work, you can donate below.
Last Updated: 19 July 2017