Y&P Archive:
Issue 13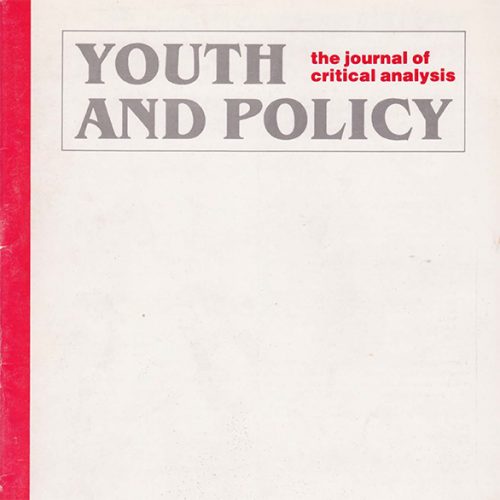 Summer 1985.
Reflections on 'Short, Sharp Shock'
Stephen Shaw
Unemployment, Youth & National Community Service
Jean Spence
Local People and Local Management
Tom Caldwell
The Supply of Training
Barbara Kuper
Football Hooliganism: Anticipation and Presence
Michael Salter
Reconsiling Preferences & Prospects for the Mildly Mentally Handicapped
David Hughes and David May
Talking about Separation & Divorce
Ann Mitchell
"Work: Is There A Future For Young People"
Feature Review – Frank Coffield: Ken Roberts
Download
Click to download Issue 13 (.PDF)
Youth & Policy is run voluntarily on a non-profit basis. If you would like to support our work, you can donate below.
Last Updated: 19 July 2017