Y&P Archive:
Issue 12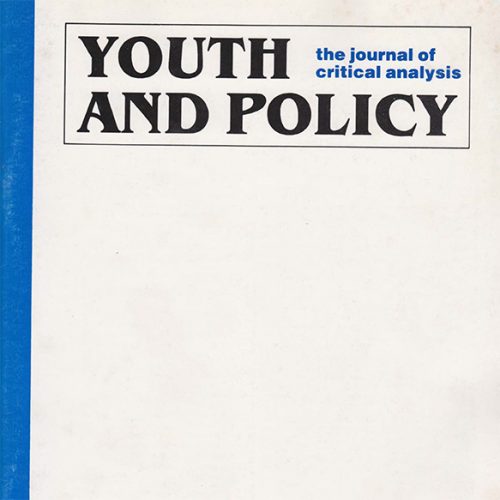 Spring 1985.
Y.B. on Y.T.S. Why Not
Helen Roberts and Ron Kirby
Youth Tutor Role – A Way Forward?
Stephen Dunlop
Reagan on Youth: a Realignment?
Pippa Norris
MSC Community Programme and the Youth Service
Sean Dooney and Robert Watson
Intermediate Treatment – A Critical Appraisal
Steve Rogowski
The Extendible Ladder: Scotland's 16+ Action Plan
David Raffe
Freedom and Equality in Alternatives to Unemployment
David Marsland
Download
Click to download Issue 12 (.PDF)
Youth & Policy is run voluntarily on a non-profit basis. If you would like to support our work, you can donate below.
Last Updated: 19 July 2017