Y&P Archive:
Issue 11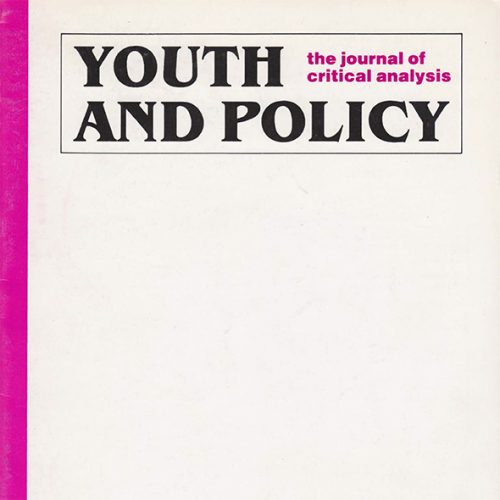 Winter 1984/85.
Girls and Juvenile Justice
Loraine Gelsthorpe
The Youth & Policy Interview
John Alderson
Housing Policy and Young People
Peter Malpass
Vocation, Profession or Job: the State of Residential Care
Barry Meteyard
The Pre-Employment Curriculum: A Right of Passage
Madeleine J. Atkins
Helping Troublesome Kids: A Hidden Curriculum?
Walter Lorenz and Ciaran McCullagh
Social Workers and the Juvenile Court
Robert Allen
"Time, the subtle thief of youth: Historians and Youth"
W. Bruce Leslie
Download
Click to download Issue 11 (.PDF)
Youth & Policy is run voluntarily on a non-profit basis. If you would like to support our work, you can donate below.
Last Updated: 19 July 2017