Y&P Archive:
Issue 10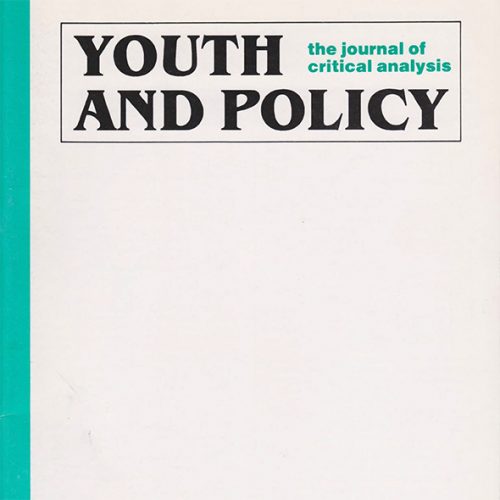 Autumn 1984.
Coming to terms with youth crime
John Muncie
Youth & community training in community work
Barbara Kuper
Contradictory face of I.T. practice
Robert Adams
School absenteeism & the education crisis
Roger Grimshaw and John Pratt
Young people and violence in Northern Ireland
Fred Powell
Failure through resistance: critique of Learning to Labour
Glynis Cousin
The problem of the problem of generations
John Hood-Williams
Juventus: half way to a youth utopia
Paul Willis
Download
Click to download Issue 10 (.PDF)
Youth & Policy is run voluntarily on a non-profit basis. If you would like to support our work, you can donate below.
Last Updated: 19 July 2017