Article:
Mixing young people, collaborative art-making and work experience placement: lessons learned from the Youth Forum project by The Serpentine Sackler Gallery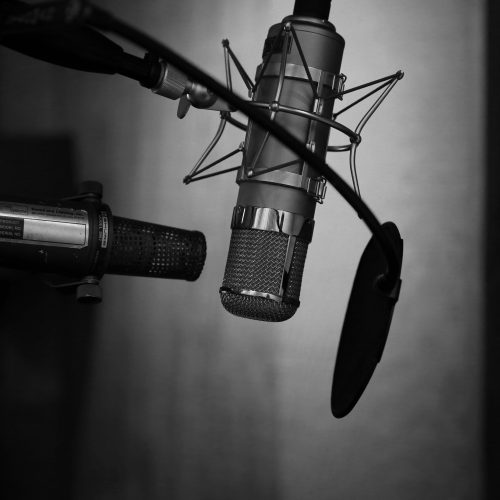 This article captures the wider learning from a qualitative evaluation of The Serpentine Galleries' Youth Forum, with a particular emphasis on capturing the views, experiences and opinions of participating young people. It argues that partnerships with arts organisations can provide valuable space for young people to make change in their communities.
Introduction
The Serpentine Galleries aims to redefine the role of arts in times of transition and social change. They connect people and artists to generate responses to urgent social issues. Through sustained, community-centred and embedded projects, it is aimed that people realise their power and develop strategies to change their lives, their cities and the world. The Serpentine Gallery has delivered The Youth Forum over a number of years. It was developed with the aim of engaging year 10 students at Westminster Academy, a local school not far from the Serpentine Gallery. Whilst organisational names have been included below with permission, individual young people have not been identified for ethical reasons.
The Serpentine asked the YMCA George Williams College to evaluate the impact of the Youth Forum over 2 years, with a particular emphasis on capturing the views, experiences and opinions of participating young people. This article captures not only the learning gleaned from three Youth Forum cohorts – but also posits how partnerships with art organisations might be best utilised to provide space for young people to make change in their communities.
Background
The Youth Forum was designed for secondary school students to use their work experience opportunity to identify an issue within their community and work with artists to generate co-authored change. The first two Youth Forum cohorts each lasted for one term with a new artist or set of artists working alongside a cohort of around 12-15 young people. The year 10 students were expected to spend each Wednesday during the term at work experience placements held at the Cockpit Theatre from 11am to 3pm. The format changed for the third cohort (made up of 16 year 10 students) due to changes in the way student internships were facilitated through the school. The internship was delivered as a two-week block placement.
As well as providing students with the opportunity to work alongside an artist to generate a creative outcome, they were also encouraged to identify aspects they would like to work on such as confidence or team building skills, which could be transferred to other settings, such as work. Or indeed help create spaces where young people can be critical about work and think about why and how we work. Students were also able to keep a journal in the form of a log book of their work to showcase their contributions and capture their learning after each session. The first cohort took part from October to December 2015 and the group worked on producing a recording of a live radio show. The second cohort took part between January and March 2016 and the group produced a television show. The third cohort participated between March and April 2017 and the group wrote and created a live performance.
Methodology
For each cohort, the researcher attended two full days. These visits were conducted at a mid-way point and also at the last session. On each day the researcher observed activities, had informal conversations with the participating young people and captured this information in written field notes to be analysed at a later date. During the final visit she also carried out semi-structured interviews with young people to find out in more depth their experiences of the Youth Forum. Some of the young people were a little hesitant to be interviewed so it was suggested to them that they could be interviewed in pairs. This proved to be preferable for them and therefore this format was repeated with all the interviews carried out with participating young people.
Findings
The young people overwhelming enjoyed being part of each project and were able to articulate their learning and development as a result of taking part. The experience of working collectively with artists in particular offered many of the participants a new way of exploring their own development due largely to being taken out of their comfort zones. The discussion below compares the findings from the three cohorts and captures both the impact and any lessons learned which might be beneficial to those involved in using contemporary art practice as a way of working with young people.
Recruiting the right young people
It is clear from the interviews carried out with young people that certain skills can be developed by participating on the Youth Forum. These include: increasing confidence, learning to listen to others, finding your voice, working in teams and learning from peers. The young people all felt that these skills were transferable into the school setting and also further afield including the world of work. Therefore, it makes sense that young people who need to develop in these areas would be ideal candidates for the Youth Forum.
The young people liked the idea of doing their placement with others rather than in isolation – and this too was a 'selling point', particularly for young people who felt quite anxious about the idea of going to do a placement in a company or retail outlet where they would be exposed to new people, either as colleagues or customers. Many young people were advised to go on the Youth Forum because they had no alternative placement lined up. An interesting suggestion made by a young person was for young people to do the Youth Forum before doing a different placement in the following term so that the skills acquired could be applied in the next placement setting with greater confidence and reduced anxiety:
I think this is a good start of this internship as it allows you to be more confident of the one you are going to do next. I am going to HSBC or maybe a pharmacy and maybe this will help me to be more open and confident. It really helps you out (Youth Forum participant)
There was a lot of confusion about the nature of the Youth Forum and particularly what the 'art' element would look like. Many participants were under the impression that they would be doing paintings or drawings, or helping out at a gallery.
I thought it was going to be a gallery like a proper gallery with art and pictures around and stuff. I thought it would be a museum or something like that (Youth Forum participant)
However, once they started to understand that each group would collaborate with an artist in order to generate the project as a whole, they realised why the Serpentine staff hadn't given too much information away in order to ensure participants were able to contribute to and shape what each project might look like. Perhaps the focus when advertising the placement opportunity to young people should be the skills they might gain from taking part – and matching these up to those young people who need to develop their confidence, communication and teamwork skills.
Having the right staff team
The difference in the size of staff team varied considerably and this had an impact on the ratio of staff to students. Although the projects and group makeup were very different, the cohorts with the larger staff teams were able to complete the production of their art on time, culminating in two cohorts showcasing the live radio show recording and the live performance. The cohort who worked on producing a film show were unable to have the final edit ready for the planned showcase event. The young people did not seem bothered by this. However, the showcase event may have been possible if the staff team were larger. This group in particular needed more support than the other cohorts and therefore having one or two more people available to get alongside individuals may have helped speed up the filming process. That said, the outcomes were on par with the other two cohorts, with the young people identifying similar learning and outcomes. This shows how the young people were appreciative of the process just as much as the product and this had a lot to do with how the staff treated them:
We are getting treated equally and fairly. I feel comfortable because we get to do what we want and share ideas and they don't say 'no, we don't like that' – they think about it and they agree with you. Even if they disliked it, they won't say it in a rude way (Youth Forum participant)
For the third cohort there were four staff members leading on the Public Performance project, with 16 participating young people. This ratio worked well in terms of managing behaviour and supporting group dynamics. When potential conflict situations arose there were enough 'hands' to enable an individual staff member to take a young person aside and talk through any issues or concerns privately – leaving enough staff left to manage the rest of the group. It would seem that two artists and two curators is a number that works well for this size of group.
Managing group dynamics
Linked to the staff team size was the challenge of managing each group of young people. With the first two cohorts there was a lot of tiredness evident in the young people at the start of each session and the staff teams worked hard at motivating the groups, offering them encouragement and creating a sense of fun. The second cohort with least number of staff members (3) had to work harder than the other cohorts. The third cohort seemed to have more momentum, as the group were meeting daily over two weeks. The young people in all cohorts appreciated the individual attention they received, particularly for those who lacked confidence. For many, English was not their first language, so they had additional barriers to overcome in understanding some of the tasks given to them. However, arts-based programmes have shown that linguistic barriers can be overcome when projects are delivered ethically by prioritising relational development rather than technical linguistic ability (Frimberger, 2016). The staff teams did well in building rapport and making time for feedback so that any issues or concerns could be addressed:
We always have time to reflect on everyone's ideas about what we did and it's really good because, it's just like you didn't move on to something new quickly, you actually thoroughly talked about what you've just do (Youth Forum participant)
All of the activities and input from staff were bespoke – they had been designed based on the work carried out in previous sessions. Although this approach is time-consuming for staff, it paid off as it helped the young people to feel heard and valued. There were a few time constraints with the third cohort as the two-week delivery time meant there was less time available to tweak and change the programme. That said, staff were often in touch via email during the evenings to ensure that changes could be discussed and managed by the next morning.
The Serpentine Gallery commissioned some group work training for staff and artists in between cohort two and three and you could visibly see improved confidence and skills in managing conflict by the third cohort. There were a couple of incidents which could have escalated and hijacked progress – but staff were able to intervene quickly and de-escalate situations before things got out of hand.
Product vs. process
Ultimately, the young people didn't talk very much about the outputs they were all involved in creating. They were much more eager to talk about aspects of their own learning and development which had resulted from their involvement in the creative process. This was profoundly evident in the interviews that were carried out with the young people. Whilst they were clearly excited and proud about their achievement with each production, they were more consciously aware of the things they had got out of the process. Confidence was a particularly recurring theme –without the artists taking them out of their comfort zones, they might not have truly recognised the journeys they had been on where increased confidence was needed in order to overcome any fears:
It has been different from what we thought. It has been in groups, more like group work, discussing, acting, like confidence basically. Being on your own and developing ideas together (Youth Forum participant)
There were some concerns amongst staff that the process element was at risk of being lost through the change in format to a two-week intensive period of working. However, whilst there was a cost involved for staff members working more intensively, the outcomes for the young people participating were not compromised. Findings from the interviews showed that the same outcomes were evident in both formats – but behaviour management was made easier by improved relationship-building where the young people and staff team saw each other every week day for two weeks.
It is better than being once a week because we kind of get more used to them being around us and we build a relationship with everyone there. If it is once a week you are going to forget what you've done and it is not convenient (Youth Forum participant)
The relationship element was key in allowing young people to be the drivers of each project rather than artist-led. Collaborative processes can then enabled each participant to discuss their creative contribution using analysis, interpretation and synthesis of ideas (Eckhoff, 2012).
Capturing learning
Two-way feedback was evident in both cohorts as a continuous way of assessing how each group was getting on. In the second cohort in particular, many discussions were had about the young people's personal learning journals which they were encouraged to complete at the end of each session. Looking through some of these, there were many creative elements included in the journal and one young woman in particular asked to take it home with her as she wanted to work on it in her own time. They enjoyed 'logging' the things they had done each week and the journal served as an important piece of memorabilia, capturing their learning in a very personal way.
In the third cohort, reflective skills were enhanced by debriefing sessions where young people were encouraged to express themselves honestly. Any feedback which mimicked previous reflections was discouraged by asking young people to use their own words, encouraging them to find their own voice. This was particularly powerful in helping young people learn how to develop their thinking and critiquing skills and use language to clearly articulate and communicate these opinions to the wider group, whilst respecting the views and beliefs of others. Research has shown that creativity in particular can be the key to unlock critical thinking:
The ability to think critically is closely related to creativity because it involves making connections, seeing things from different perspectives, generating and developing ideas, making choices, solving problems, reviewing and refining work (Anderson & Chung, 2012:264).
The young people shared opinions with others as part of the project process in order to make change. For example, young people from one cohort ran a 2 hour workshop for 18 Teach First Teachers at Westminster Academy:
The group presented their manifesto for change and together with the teachers workshopped 3 key ideas: performing power; testing and the curriculum and dealing with racist and sexist discrimination (Westminster Academy website).
Conclusion and recommendations
Evaluating the Youth Forum project has highlighted ways in which arts-based programmes can support youth work and schools in seeking to help young people consider the world of work. Often work-experience placements can be formal and daunting for young people. Using the creative arts as a placement framework can help alleviate some of these pressures and allow youth workers and educators the opportunity to help young people think about issues that could come up in the workplace.
In order for programmes to be managed effectively, it is important that young people's expectations are managed when they are deciding whether or not to participate. A one-to-one informal interview can help manage expectations and talk through any fears. In order to effectively manage group dynamics it is important that there are enough staff on board to help facilitate sessions. A clearer understanding amongst staff team members and participants of the potential sanctions that might be used if young people demonstrate a lack of commitment to the project needs to be communicated from the outset so that there is a common agreement. This should be reflected in the roles and responsibilities which differ between senior school staff, curators and artists. Staff teams need to be aware of practice which supports equality and collaborative ways of working as this is hugely beneficial to participating young people. The format and regularity of sessions is also important so that momentum is not lost when young people are working collaboratively to create something. With the right structures and approaches in place, young people can be given the opportunity to create together and consider how they might prepare themselves for the world of work.
Youth & Policy is run voluntarily on a non-profit basis. If you would like to support our work, you can donate below.
Last Updated: 4 June 2018
References:
Anderson, J. & Chung, Y. (2012), Community Languages, The Arts and Transformative Pedagogy: Developing active citizenship for the twenty-first century, Citizenship Teaching & Learning, Vol. 7 No.3, pp.259-271
Eckhoff, A. (2012), Conversational Pedagogy: Exploring Interactions between a Teaching Artist and Young Learners During Visual Arts Experiences, Early Childhood Education Journal, Vol.41, pp.365–372
Frimberger, K. (2016), Towards a Well-Being Focussed Language Pedagogy: Enabling arts-based, multilingual learning spaces for young people with refugee backgrounds, Pedagogy, Culture & Society, Vol.24, No.2, pp.285-299
Biography:
Tina Salter is Senior Lecturer and HE Programmes Director at YMCA George Williams College. She teaches on the BA and MA programmes and also volunteers for Action for Children as a London Independent Visitor.