Article:
Spotlighting the role of frontline youth workers as policymakers beyond a COVID-19 world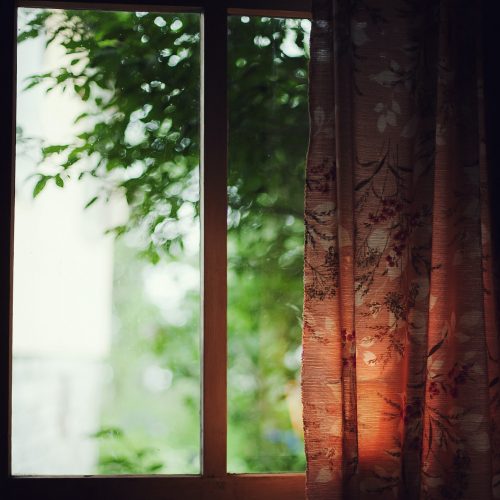 In this article, Sarah Hogue calls for frontline youth workers to have more of a role in youth policymaking as we emerge and move on from the current pandemic. She outlines how youth workers are engaged in informal bottom-up policymaking in the United States yet their voices are excluded from formal policymaking processes. Outlining how the current global pandemic highlights both the importance of youth work and the disparate approach to youth policymaking, Hogue argues it is time for change. Her argument has resonance beyond the United States.
The lack of cohesive youth policy in the United States and beyond has never been more evident than during this COVID-19 pandemic. The memes and GIFs of parents losing their minds while spending every minute of every hour of every day with their children are ubiquitous. While we may 'get a giggle' out of what children are willing to do for attention during a Zoom meeting, taken as a whole, social media has revealed that we do not have a comprehensive policy for youth outside of the context of formal education. As soon as schools closed, families were left to scramble to figure out for themselves what to do for and with their young people while parents work, whether inside or outside the home.
Frontline youth workers embody youth policy as it is enacted at the ground level where, up until social distancing measures were implemented for COVID-19, millions of young people were participating in youth programs every day. When our society is functioning under 'normal' conditions, young people are engaged in a wide variety of activities ranging from recreational activities to educational enrichment to juvenile justice. With social distancing in place, many out-of-school-time programs have taken innovative steps to provide programming to youth. According to the Afterschool Alliance (2020), youth-serving organizations have expanded their service provision to include virtual programming, as well as collaborative efforts with local businesses and other non-profits in order tomeet young people's essential needs (such as food, housing, clothes), and often expanding provision to support whole families who are now at home with their children. According to the Texas Network of Youth Services (TNOYS, 2020), an alliance of youth-serving organizations in my home state of Texas, organizations are working overtime in producing resources and materials as they innovate around how to implement programs and services in the context of social distancing. There is no uniform, organized response to COVID-19 for youth-serving organizations. As such, there is no uniform, organized response for frontline youth workers. Some of them are essential employees in residential programs, going into work on regular schedules, and often working overtime as coworkers deal with their own familial consequences of social distancing. Others are frontline workers in enrichment programs that have greatly reduced their provision of services, leaving frontline workers at a loss for jobs, entering the precarity. The variation in youth programs and responses to COVID-19 mirrors that of the policies that undergird them. Youth policy in the United States is developed and implemented through myriad silos of both private non-profit and public organizations with scant coordination or collaboration.
In place of a holistic youth policy agenda, youth programming in the United States relies on an assortment of policy and funding streams. Pozzoboni and Kirshner (2016: 1) describe our approach to youth policy as a 'rich and vibrant ecosystem of Out-of-School Time programs'. While I agree that youth programming is vibrant and rich, energizing, promising, and inspiring, I disagree that it is so by design. Youth legislation and proposals at all levels of government since the 1980s have been 'largely sporadic, disconnected, and dominated by real or perceived youth problems' (Walker & Blyth, 2008: 76). This approach renders a cohesive, clearly delineated, positive national youth policy virtually non-existent and has resulted in a piecemeal of disparate and often contrary initiatives at all levels of government and community service (Hahn, 2002; Walker & Blyth, 2008). Fundamental to those disparate programs are the frontline youth workers whose routines of practice, strategies for managing day-to-day activities and group dynamics, and decision-making in interpersonal relationships with young people become the policy per se (Lipsky, 2010: xii). As such, youth policy is built from the ground up and is constituted by the frontline youth workers who spend their working hours directly engaging and challenging young people in their everyday lives.
The Frontline Youth Worker
Frontline youth workers are the staff in the field of youth work who spend their working hours directly interacting with young people (Smith, 1988, 2001).  Their primary job responsibility includes building relationships with young people, as opposed to designing case plans, attending court or educational proceedings, supervising staff, or administering programs. It is their relationships with young people that inspire, encourage, facilitate, teach, lift up, feed, educate, and help young people grow in the context of programmatic structures. Vander Ven (1991: 16) offers a portrait of these youth workers as being 'on hand at times of joy and crisis, of growth and setback, where and when they happen: on streets, in homes, and on playing fields'. Youth workers are there when and where young people experience life. In these contexts, youth workers help young people navigate their lives – their inner selves, families, neighborhoods, and the broader issues of society. One major issue being tackled by frontline youth workers right now is COVID-19 itself and its impact on the lives of young people. They are focused on making sure young people can manage their anxieties around COVID-19 and deal with the newly written policies geared toward preventing spread of the disease (TNOYS, 2020).
According to Jacqueline Kay Thompson (1999: 37), youth workers:
perceive themselves as having a mission or a calling: "Born, not made".  It is who they are rather than what they do… They are more like… artists, musicians, and the like.
The metaphor of youth worker as artist is common in the research that focuses on frontline youth workers because being a youth worker requires imagination, spontaneity, and making thoughtful connections with young people in each present moment (Krueger, 2004). According to Mark Krueger (2004: 1), 'youth workers, like modern dancers, plan (choreograph) their shifts in advance, bring themselves and their skills to the moment, and improvise along the way'. Improvisation is necessarily part of the work of meeting young people in their social spaces. While youth workers work within certain institutional confines and must conform to social and legal regulation as to the nature of those relationships, the day-to-day is spontaneous and the exchanges between youth worker and youth are created in shared moments (Banks, 1999; Krueger, 2004; Smith, 2001).  These individual acts of spontaneity add up to agency policy on the local level and ultimately to youth policy more broadly (Lipsky, 2010). 
The connection between policy and the young person/youth worker relationship is fundamental. Formal policy allows for the funding and structure of youth programming in all its unique iterations. These policy and programmatic settings may draw young people in, but the relationships with caring adults are the primary reason that young people continue to participate in programs long-term (Hirsch, 2005; McLaughlin, 2000). Young people who experience a strong attachment with positive and productive adults experience better life outcomes and greater academic success (Eccles & Gootman, 2002; Herrera, et al., 2007; Noam & Fiore, 2004). Undoubtedly, frontline youth workers' ability to form healthy, positive relationships with young people is key to maximizing benefits of program participation and policy initiatives (Davidson, Evans & Sicafuse, 2011; Walker 2003; Borden & Perkins, 2006; Seita, 2014: 28).  
Youth Workers as Street-Level Policymakers
Because of their enactment of youth policy in all its forms, frontline youth workers reflect Lipsky's (2010) concept of 'street-level policymakers'. Like the public servants of Lipsky's 1980 study, frontline youth workers provide a service directly to the public. The decisions frontline youth workers make in their relationships with young people constitute youth policy as it plays out in real life, thus establishing frontline youth workers as policymakers through their daily encounters with young people (Wastell, et al., 2010).
According to Lipsky, street-level bureaucrats are endowed with a considerable degree of discretion (Lipsky, 2010; Wastell et al., 2010). It is this discretion and the decision-making power therein that makes the bureaucrats into policymakers (Lipsky, 2010). Just as their public servant counterparts do, frontline youth workers rely on the use of spontaneity and discretion and bring themselves and their experience to the interpretation of policy as outlined by the rules and regulations of the organizations for which they work. They use discretion in their day-to-day interactions with young people. Youth workers, like other street-level policymakers, act out policy with young people 'based on their own abilities, values, and interpretations' using their personalities, sense of humor, sense of self, preferences, and instincts (Bock Mullins, 2012: 69).  This kind of relational work is dynamic, requiring a degree of spontaneity to deal with real life situations on the ground.  Rules and regulations may be inflexible and unresponsive to individual human need, becoming stumbling blocks in the outcomes of youth policy. Youth work requires humans highly skilled in social and emotional intelligence to put policy into practice (Wastell et al., 2010) and to afford our young people a measure of humanity (Ellis, 2011).      
Discretion is 'not some incidental feature; it is fundamental to the operation' of public service (Wastell, et al., 2010: 313). It is just as fundamental to youth work. It is desirable in part because of the complexities of human existence. The use of discretion on the frontlines of youth work is necessary to make policy work (Evans, 2011). It is the 'lubricant in the public policy machine' (Evans, 2011: 370) and is crucial to effective youth development (Wastell, et al., 2010: 311).  Frontline youth workers have to make sense out of policy rhetoric, professional directives, and organizational processes and rules in order to apply them to individual cases, which are 'too complex to reduce to prescribed responses' (Evans & Harris, 2004: 878). Acts of discretion allow frontline youth workers to spontaneously respond to the infinite, unpredictable life circumstances in which young people may find themselves. The relational nature of youth work mandates that it be geared toward the needs of the young person in each moment and, thus, that it be spontaneous. Through individual acts of discretion acted out in their relationships with young people, youth workers effectively become de facto youth policymakers responding to the needs of each individual. From this perspective, policy is less the product of formal policymaking than the outcome of activity of frontline organizational actors (Ellis, 2011). Who and how frontline youth workers are constitutes youth policy.
Conclusion: A Call to Re-Frame
Youth policy is constituted from the bottom-up, but often developed from the top-down, excluding the voices of frontline youth workers from formal decision-making processes and silencing their input on what the work looks like at the programmatic level. In the context of social distancing and contemplating a return to in-person service provision, we are left with many questions about how to best to ensure that our young people remain positively and socially engaged regardless of where we are. As we re-group in the United States and internationally, and take a deeper look at how we organize the services we provide to children and young people, I urge policymakers and analysts to grow policy from the ground up. Include frontline youth workers in the conversation at the program, organization, local, state, and national levels as you address cogent questions that inform holistic youth policy not overly dependent on the education system.
Youth & Policy is run voluntarily on a non-profit basis. If you would like to support our work, you can donate below.
Last Updated: 5 June 2020
References:
Afterschool Alliance. (2020). "Afterschool and Summer in the Time of COVID-19." Retrieved from http://afterschoolalliance.org/covid/
Banks, S. (1999). Ethics and the youth worker. In S. Banks (Ed.), Ethical Issues in Youth Work. London: Routledge.
Bock Mullins, L. (2012). The art of improvisation and street-level bureaucracy. Public Voices,12 (2), 68-72.
Borden, L. and Perkins, D. (2006). Community youth development professionals: Providing the necessary supports in the United States.'  Child and Youth Care Forum, 35 (2), 101-158.
Davidson. L., Evans W.P., & Sicafuse, L. (2011). Competency in establishing positive relationships with program youth: The impact of organization and youth Worker Characteristics.' Child and Youth Services, 32, 336-354.
Eccles, J. and Gootman, J.A. (Eds.) (2002). Community Programs to Promote Youth Development. Washington, DC: National Academies Press.
Ellis, K. (2011). 'Street-level bureaucracy' revisited: The changing face of frontline discretion in adult social care in England.' Social Policy and Administration, 45(3), 221-244. 
Evans, T. (2011).  Professionals, managers, and discretion: Critiquing street-level bureaucracy. British Journal of Social Work, 41(2), 368-386.
vans, T. and Harris, J. (2004). Street-level bureaucracy, social work and the (exaggerated) death of discretion.  British Journal of Social Work, 34(6), 871-895.
Hahn, A. (2002). Youth Development Policy: What Foundations Can Do to Support the Emerging Field of Youth Development. Kansas City, MO: Ewing Marion Kauffman Foundation. 
Herrera, C., Grossman, J.B., Kauh, T.J., Feldman, A.F., & McMaken, J. (2007). Making a Difference In Schools: The Big Brother Big Sister School-Based Mentoring Impact Study. Philadelphia, PA: Public/Private Ventures.
Hirsch, B. (2005). A Place to Call Home: After-School Programs for Urban Youth. Washington, D.C: American Psychological Association and New York: Teachers College Press.
Krueger, M. (2004). Themes and Stories in Youthwork Practice. Binghamton, NY: Hawthorne Press.
Krueger, M. (2007). Sketching Youth, Self, and Youth Work. Rotterdam, The Netherlands: Sense Publishers.
Lipsky, M. (2010). Street-Level Bureaucracy: Dilemmas of the Individuals in Public Services.  New York: Russell Sage Foundation. (Original work published 1980).
McLaughlin, M. (2000). Community Counts: How Youth Organizations Matter for Youth Development. Washington D.C., Public Education Network.
Noam, G. G. and Fiore, N. (2004), Relationships across multiple settings: An overview. New Directions for Youth Development, 2004 (103), 9–16.
Pozzoboni, K. and Kirshner, B. (eds.) The Changing Landscape of Youth Work: Theory and Practice for an Evolving Field. Charlotte, NC: Information Age Publishing.
Seita, J. (2014). Reclaiming disconnected kids. Reclaiming Children and Youth, 23 (1), 28-32.
Smith, M. (2001). Developing Youth Work: Informal Education, Mutual Aid, and Popular Practice. Milton Keynes: Open University Press.
TNOYS: Texas Network of Youth Services. (April 27, 2002). "How COVID-19 is Impacting Issues that Affect Youth." Retrieved from http://tnoys.org/how-covid-19-is-impacting-issues-that-affect-youth/.
Thompson, K. (1999). Caring on the Streets: A Study of Detached Youthworkers. Binghamton, NY: The Hawthorne Press.
VanderVen, K. (1991). How is child and youth care work unique – and different – from other fields? Journal of Child and Youth Care, 15 (1), 15-19.
Walker, J.A. (2003). The essential youth worker. In F.A. Villarruel, D.F. Perkins, L.M. Borden & J. G. Keith (Eds.), Community Youth Development: Programs, Policies, and Practices, 373-393. Thousand Oaks, CA: Sage Publications.
Walker, J.A. and Blyth, D.A. (2008). The search for youth policy in the United States. Youth & Policy (100), 75-89.
Wastell, D., White, S., Broadhurst, K., Peckover, S., and Pithouse, A. (2010). Children's services in the iron cage of performance management: street-level bureaucracy and the spectre of svejkism.  International Journal of Social Welfare, 19(3), 310-320.
Biography:
Dr. Sarah Hogue completed her Ph.D. in Public Policy at the McCormack Graduate School of Policy Studies at the University of Massachusetts Boston in 2015.