Article:
The Importance of Our Wild Stories: The Citizen Enquiry into Youth Work in the Time of COVID-19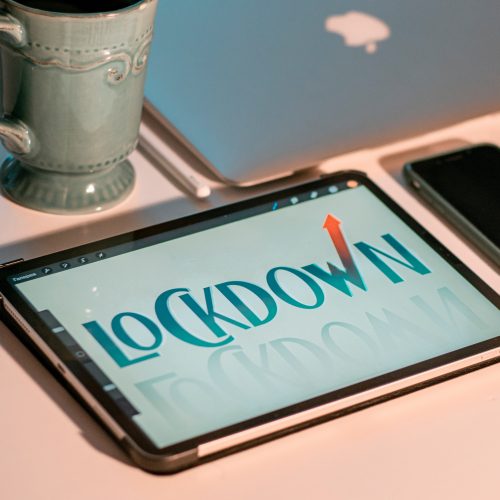 Batsleer et al capture key findings from youth workers keeping diaries as part of the Citizen Enquiry into Youth Work in the Time of COVID-19.
My alarm went off at 6am and although I felt tired and could have slept more, I got up as I had plans to meet a friend for a swim….. There are normally 6 of us who swim together on Tuesday and Thursday mornings however as we are in lockdown 2.0 we are limited to exercising with just one other person. I miss not swimming in the large pod but am grateful that in this lockdown we are at least allowed to exercise with one other person. It was a full moon yesterday and the moon was still out this morning, so we got to swim under the light of the moon whilst the sky slowly turned pink before sunrise. It was a glorious start to the day (Diary Entry)
There are no other starts to the day to compare with this one in the 33 diary entries submitted during November and December 2020. But during the year, this youth worker has been sustaining specialist group work as well as one-to-one support for young people who are survivors of sexual violence. She consciously draws on such wild spaces and times to renew herself. And she is far from alone in turning to nature to do this. Time marches on relentlessly and paradoxically; and at the same time, seems to stay still. Workers miss organising activities with young people to mark the seasons (no Bonfire events) and yet a wonderful impromptu firework display happens in the street anyway. There can be no organised Christmas events either, but workers manage to organise festive support packages. They notice how dark it is and look for places of 'energy and fire' to counter this.
Background
From April to December 2020, the Citizen Enquiry into Youth Work in the Time of COVID-19 has received monthly diaries from youth workers. A team of citizen researchers (the joint authors of this article) met each month to discuss the diaries, identifying key themes, commonalities and divergence. The collected diaries will form part of the Mass Observation archive of the pandemic, held at the University of Sussex. This report – after which we will take a pause – attempts to capture a range of responses to the pandemic which youth workers are experiencing, embracing and reporting on in these darkest months of the year.
Navigating the 'new normal'
Despite the optimism provided by the vaccine, this hope has not been easy to access. There are far fewer explicit references to COVID-19 in the diaries now, showing the ways in which so much that was shocking at first is now routine and scarcely worth mentioning. 'Walk to the shops….forgot mask…had to walk back and get it' summarises the mundane stress of it all.  We notice new words for describing what has become a mundane reality. 'Bubbling' of course, but also 'actual' as in 'actual buildings' (now often oddly quiet) and 'actual people' are strikingly noticeable.
One London based worker lived through a period when youth work seemed to almost become normal again:
Last week was half term and we were able to go on trips daily. There might have been a little bending of rules happening. Youth Clubs can currently bubble up to 15 while most places operate in the bubble of 6, but they all seemed happy for us to take 2 groups of 6 with us, with varying degrees of COVID measures in place.

We were able to explore Greenwich Park and the Thames Clipper boat to see London by water, go Bowling and Ice skating, visit Thrift wood day camp (where we enjoyed Climbing and Zip lining)  and finally trampolining at the O2 (Diary Entry)
But this sense of 'normality' is soon curtailed:
We are currently closing at 6pm which feels like 9pm because of how dark it is, but it does feel strange to be closing the doors so soon again after reopening and when we have only just got back into a rhythm of "new normal" delivery (Diary Entry)
Understanding and responding to complex need
The swings and yo-yos of the times are taking their toll on young people and on youth workers. The diary writers record the impact on young people in detailed micro observations and in wider analyses of the current moment.
The impact of the pandemic on young people is recorded through diaries witnessing the financial insecurity and unemployment in families and the deterioration in young people's mental health. The attentive relationship at the heart of practice is evident. Two different diaries recorded the ways in which youth workers respond to the young people's need to skill up in their search for work. In one case, all the young people who applied for a 'youth lead' post were interviewed, necessitating many hours of work giving feedback and support:
The applications process has shown that although there are lots of get into employment programmes most young people are missing the basic skills, some have never seen a CV before, don't know how to put a cover letter together and still have the email address of  youth, not work appropriate. As well as turning up on the wrong day, bringing friends with them to interview, asking mums to contact us to rearrange and not wanting to answer the phone to unknown numbers. But the interviews themselves were great! (Diary Entry)
In another case, workers found a laptop and Wi-Fi for a young person who could only apply online for an apprenticeship he would be very suited to. Without youth work support, he would have no access to a computer or the internet.
But there is also a slightly despairing edge to the recognition that young people are becoming the 'collateral damage' of the pandemic in consequence of the treatment of them and their school teachers, not least due to the constant uncertainty around access to learning or exams taking place and the impact this may have on University places:
Will they be seen as the COVID batch? (Diary Entry)
Implying that they are a slightly substandard version of the usual batches:
The year 11's seem to be living in fear that they will repeat 2020 GCSE fails and if there is another lockdown they won't sit exams, so they are working harder towards mocks, then anyone would have expected, them included (Diary Entry)
These young people showed clear foresight, given recent announcements that most exams will indeed be cancelled (Walker, 2021). Two different diaries mention students being fenced in and caged. Perhaps these statements will be read as metaphors in future; but such experiences were all too literal in these winter months, when fences were erected around student halls in Manchester to prevent students mixing; the students tore the fences down (BBC 2020).
Signposting support for men, for mental health
A particular concern for the mental health of men is apparent in several of the diaries:
Workers have set up a mental health drop in for young men and older men too…. This is in response to a suicide and supported by a local charity which campaigns to improve mental health. Men are using this service and benefiting (Diary Entry)
The success of such work clearly depends on the kind of underpinning relationship building and gentle pushing evident in other diaries, where writers record both the struggle and delight for young men and older men in opening up to their vulnerabilities. One worker records his pleasure in being joined by another male colleague in the depth of work he undertook on men's health. During a street work session one diary writer recorded the following interaction with a young man:
[My colleague] tells the 12 year olds about a young men's project she's organising, where they could go fishing and exploring. They ask if we'd be there and she says we could be, but suggests it would be better if there are male workers as maybe it would be easier for them to talk to a man. One of them says he doesn't talk to men, he trusts women more, as he hasn't had any men in his life. My colleague says perhaps we can be there at first, and we gently suggest it might be nice for him to get to know adult men who are there for him, and not in a position of authority (Diary Entry)
Building connection despite restrictions
The curiosity and creativity of some young people shone through, whether it was the desire to show the detached work team the best places for dens in the local woods or the discovery of 'bitmojis' as a way to communicate safely:
The latest is for young people and workers to create Bitmoji characters to create a big pledge against bullying for anti-bullying week. Bitmojis are a great way for young people who do not want their face on a poster to create a cartoon character of themselves to support a campaign (Diary Entry)
The characteristic youth work emphasis on process and relationship is present throughout these diaries as workers are giving priority to maintaining relationship, staying in contact, acting as privileged witnesses of social reality, and as advocates in wider networks, including the political landscape.
I have noticed a shift over the past few months in youth work practice in a move to the outdoors. At first I didn't really notice as it was summer and generally there is a focus then on the outdoors and also because my background in outdoor education as a mountain leader means that is where I am always focused with my groups. However, as the weather has closed in my organisation has continued our focus on the outdoors. We have run mental wellbeing walking groups for Care Leavers, cycling, climbing and walking groups in all weathers and have put funding towards waterproofs and wellies for the young people. The young people themselves have embraced this new way of working and on a walk in October a young person told me that if she was asked whether she liked walking she would say no but when she is actually doing it she really enjoys it.

We have had young people join these walks who would never have otherwise joined a walking group, for example, one young man who weighs 25 stone and has severe anxiety and PTSD who has loved the walks and commented how beautiful the view was. I have learned more about these young people through casual conversations on walks than I had in the 9 years I have worked for the youth group. They have shown support and care for each other, helping and encouraging each other and it has been wonderful to see them being free and enjoying themselves and the outdoors (Diary Entry)
This simple commitment to the process of the work involves much effort to avoid the worst impact of COVID-19 and to sustain the things that make youth work processes valuable. In the second part of this report we focus on the implications of this commitment for the well being of youth workers in these troubled times.
Creative responses to need
One of the most striking aspects of the diaries over these last two months of 2020 has been the raised awareness of increasing poverty all around. More than half the diaries report on being involved in making and delivering food packages. In several cases, worker teams have taken on the task of doing their own fundraising in order to meet identified needs. In one case this was because supermarkets, who had been supportive earlier in the year (when in the view of the diary writer they were just getting rid of excess stock), had now stopped contributing. One diarist wrote about the Christmas hamper initiative:
The levels of poverty the youth workers are seeing in our area has for the first time sparked the youth workers to do a collection for the families the youth service worked with. We have done some holiday hunger work previously but we have not experienced this level of poverty before (Diary Entry)
Another worker based in a Housing Association, redeployed in part to respond to the needs of isolated and vulnerable residents, recorded her use of youth work skills of negotiation when delivering shopping:
She was an older lady, in a wheelchair and appeared in fairly poor health generally. Her house also looked in disrepair. She asked me to take her shopping into her kitchen for her as she only has one leg and would struggle to lift them. I knew I wasn't allowed to do that but could also see the trouble she would have to get the bags in herself. Instead we negotiated so I lifted the bags on to her laps and she wheeled them one by one into the kitchen. I was friendly and chatty with her but left feeling sad at the little window I had had into her life (Diary Entry)
In this context of extensive pressure, it perhaps became easier to understand some of the complex needs and challenges that youth workers have been facing for some time. One worker reflected on the youth work processes she had been encouraged to implement through her College course, compared with the reality of the organisational culture she found herself immersed in:
I do wish the real working world allowed enough time and space for this way of working. I started this job very aware that the culture here is task task task, achieve achieve achieve, I highlighted it, tried to challenge it, but now I feel like I have just been consumed by it and am part of it (Diary Entry)
In contrast, another youth worker reflected on the ways in which an online support group established with young people had become mutually supportive for both the young people and the workers:
Throughout the lockdown this group has been a real lifeline to all of us and yes, all of us including the staff facilitating it. It has been a window to civilisation, an opportunity to support each other and a place to air how we feel within a comfortable environment based on trust.

We all learnt that although we are experiencing the same thing from the outside, from the inside we internalised it differently due to our inherent uniqueness, our living accommodation, our family set up and our economic situation (Diary Entry)
Sometimes the pressure is exhausting, shattering, (almost) too much….
For another diarist who was politically astute, the financial context in their Local Authority had led to intolerable workplace pressures:
How am I to put a rosette on and support those up for re-election when they will happily sit on their hands when a team of people, considered vital, is on its knees? How dare politicians have the audacity to ask young people to attend events and pretend that they are inspired by their voices but do NOTHING to support the very people who got them there?

The council had treated me like a nail, hammering me down to suit the rest.

All my assets that were the basis for my employment were turned into a negative and I had to work hard not to internalise it. Two quotes that really stuck with me are "your problem is …..is that you know too much." And "I'm TOO political". My thirst for knowledge and understanding is being used against me. I am political, I am an activist. I will be for the foreseeable. The fact it was turned into a negative as if my political literacy was a hindrance really bothered me (Diary Entry)
Whilst the pandemic has led to many shared commonalities amongst youth workers, the varied experiences have given rise to mixed feelings which have been expressed poignantly throughout these winter diaries. Keeping up the work has been taxing and exhausting, and yet the diary writers were confident of its importance and value. It was clear that each worker had their own way of responding to the challenges faced through these difficult times:
My colleagues came up with the idea of bags of treats… they are frantic to find ways of helping others. My overwhelming instinct has been to hide away and protect those close (Diary Entry)

I don't want to be cynical but "exciting opportunities" often mean more work pressures and this one delivered in that respect (Diary Entry)

I didn't want to work from home all the time. I am craving company and hate staring at my laptop on my own in the flat all day (Diary Entry)

Their ideas and enthusiasm make the meeting fly, but at the end I'm left feeling overwhelmed – how can I support all the good – and in theory not unreasonable – to happen (Diary Entry)

The young people ask "why is it youth workers are always calm when listening to us?"…But I feel shattered at times… (Diary Entry)
Writing youth worker experiences: the contribution youth workers make
The significance of keeping these Mass Observation diaries as part of the National Record of 2020, the COVID-19 year, should not be doubted. Building on youth work traditions of keeping recordings, storytelling and undertaking reflective practice, the Citizen Enquiry has encouraged youth workers to write about something they feel passionate about (de St Croix, 2020). Diaries place a value on noticing in the space of others (Mason,2002) and holding a space for reflection. For the citizen researchers, it has enabled a second space for reflection with others from different work settings, of different ages on a basis of equality. We have all given our time to this voluntarily And once again we find ourselves acknowledging, from our democratic youth work traditions, the power of voluntary relationship which in this case has mitigated the everyday work-based pressures to 'achieve, achieve, achieve'.
Two diaries – in different ways – summed this up as we ended the year. One was from an ex-soldier, now training as a youth worker, who shared his life story before becoming involved in youth work. His move from a hard childhood to leaving school and joining the British Army is documented and the power of involvement with youth work, for him, shines through. Never previously had he known that he had a story. Towards the end of an extremely moving diary entry he wrote:
When I get a chance like this to tell my story, I realise not only that I have a story that matters, but that people care… In using that hope and motivation we can help more young people in facing and combating uncertainty. Helping to show they are not alone. Help them realise that they have a story worth telling and there are people that will listen and by telling their story realise it has a domino effect in helping others.

I hope this time of year gives you a chance to reflect on the importance of your story and that together we can all bring in a happy new year (Diary Entry)
The second is from an open access youth club setting, now open under strict rules about group size, especially for vulnerable young people:
Exactly why we do this job though was highlighted by the young person who came in for the Children's Commission consultation – he was in a coat that had one arm ripped and hanging off, his shirt also had big holes in it and is likely to be a hand me down from his older brother. He is a young person of few words and whereas the other young people in the consultation had a lot to say, he is more succinct. When he was asked what support he was able to access through school he simply said: "I don't go to school.  My support is from the family I trust – mum and nan and the youth workers at the Youth Centre" (Diary Entry)
At the time of writing, most Local Authorities are planning for further reductions in budget as a result of the pandemic, many youth work charities are running on empty and the UK Government's pledge of £500million transformational funding for the youth sector has been delayed. The situation is desperate enough for youth work charities to have become the focus of The Guardian newspaper's Christmas appeal. We believe this Citizen Enquiry into Youth Work in the time of COVID-19 provides rich evidence of the low-key and yet vital, complex and life-saving practice of a critical and yet massively undervalued group of workers, as well as making a contribution to the Mass Observation record of this unprecedented time.
Youth & Policy is run voluntarily on a non-profit basis. If you would like to support our work, you can donate below.
Last Updated: 21 April 2022
References:
BBC (2020) Manchester University students tear down campus fencing, BBC news website,6th November https://www.bbc.co.uk/news/av/uk-54833332
De St Croix,T.(2020) Re-imagining accountability: storytelling workshops for evaluation in and beyond youth work in Pedagogy, Culture and Society DOI:10.1080/14681366,2020.1855231
Mason, J,(2002)  Researching your own practice: the discipline of noticing  London Routledge
Walker, P. (2021) GCSE, A level and Sats Exams to be Cancelled in England this Year, The Guardian, 6th Januaryhttps://www.theguardian.com/education/2021/jan/06/gcse-a-levels-and-sats-exams-to-be-scrapped-in-england-this-year