Article:
"The Confused Practitioner": A critical reflection of the professional identity of a youth worker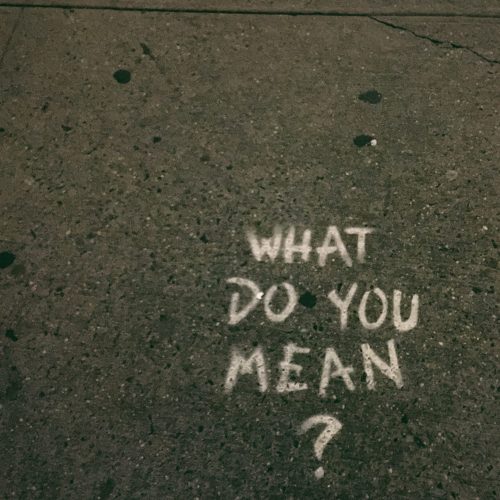 Simon Williams, Tim Rosier, Laura Fox-Lee, Lucie Hutson, and Richard Dawson discuss key stabilising aspects of the youth work profession offering a critical introduction to youth work values, skills, contexts, and training that could potentially lead to 'confused practitioners'.
Introduction
Youth work has historically responded to societal failings, where children were left without adequate housing, food, or access to education (Bright, 2015).  Youth work is deeply rooted in community life and supported by grassroots activity (Jeffs & Smith, 2010; Wood et al., 2014; De St Croix 2016). Responding to this, youth work has experienced ebbs and flows as the profession has found its place within diverse contexts from uniformed organisations to street corners and competing policy contexts. The youth work professional context is ever-changing, and youth workers are found where young people are, possibly leading to a muddying of the sector's identity in recent decades (Young, 2006; Services for young people report, House of Commons Education Committee 2010-12; Holmes, 2021).  Youth workers can be found in the places of other professionals (such as schools or hospitals), but youth workers are not engaging in that location's professional identity ). The diversifying nature of environments as well as the ever-changing context of young people can lead practitioners to find themselves confused in their professional identity. Thus, youth workers often debate "what is youth work", stating professional values, skills, and training to support their professional identity.
Values, Principles and Ethics
Starting this discussion is an examination of professional values.  A disparity of personal values could lead to confusion in practice, leading youth workers to lean on the cornerstone of professional values to form their identity.
Professional values are described as the ethical framework in which a profession exists and are "lived out", setting the standards in practice but can be contested by "competing managerialist values" (Wright et al 2021:1436; Poorchangizi et al, 2019). Professional values are subject to political environments, individual interpretation, and funding demands.  For example, the way a professional approaches 'social justice' can be impacted by an individual's culture, faith, background, and life experience, as well as their organisation's policy and procedures, often leading to different approaches and outcomes.
To counter this, a 'standard' for professional values is sought, usually from a professional body.  The National Youth Agency (NYA), the professional body for Youth Work in England sets out the values of Youth Work in several spaces:  on their website (NYA, 2022), the Ethical Conduct in Youth Work (2000), and in the National Youth Work Curriculum (2020) presented below:
 Presentation of Professional by the National Youth Agency (England)
Website (2022) 
Ethical Conduct in Youth Work Document (2000) [note the full statements are not included here]
National Youth Work Curriculum (2020) 
Treating young people with respect
Treat young people with respect
Participation and Active Involvement
Promoting the voice of young people
Respect and promote young people's rights to make their own decisions and choices
Personal, social and political development
Young people choosing to take part.
Promote and ensure the welfare and safety of young people
Partnership with Young People and others
Respecting and valuing differences
Contribute towards the promotion of social justice for young people and in society generally
Equity, Diversity and Inclusion
Helping young people develop stronger relationships and collective identities
Recognise the boundaries between personal and professional life
Seeking to develop young people's skills and attitudes rather than remedy 'problem behaviours'
Recognise the need to be accountable to young people
Utilising young people's view of the world.
Develop and maintain the required skills and competence to do the job
Work for conditions in employing agencies where these principles are discussed, evaluated and upheld
Despite all three documents being presented by the same source there are clear inconsistencies in the professional values, failing to provide a clear 'standard'.  This provides an open space for practitioners to apply their own value base, drawing on their own experiences, training, and development to justify their practice, potentially leading to a confused practitioner.
Skills
Linked to the 'confused practitioner' is the difficult-to-define concept of skills.  Confusion often arises over interchangeable terms such as 'skill, competency, trait, gift or ability' (Westera, 2001).  Skills can be viewed as the ability to do a job at a specific time or place. Whereas competence refers to the ability to do something successfully, regularly and in an unconsciously competent way (Broadwell, 1969). also refers to the ability to adapt between different situations and contexts (Council of Europe, 2023; Adams, 2015). Again, these aspects are highly subjective and dependent on the individual and context, possibly leading to the 'confused practitioner'.
The National Youth Council of Ireland Skills Summary Guide for Youth Work Organisations (2019) identify twelve key skills for youth workers within four categories, namely:
Communication: communication skills, interpersonal skills, teamwork,
Productivity: decision-making, problem-solving, organisation,
Leadership: adaptability, leadership and entrepreneurship,
Personal: drive and resilience, ethics and integrity and IT skills
Whereas, within England, the NYA (2021) do not identify specific skills for youthwork but instead highlights practitioner competency. The lack of clarity on what specific skills are needed and whether the need for certain skills is 'non-negotiable' can lead to 'confused practitioners'.  Arguably, youth work professional skills are the same as those we seek to empower young people to develop in themselves, for example managing self, through the reciprocal learning that takes place within the context of informal, person-centred and trusting relationships (Sapin, 2013; Balmer, 2004).
Vance (2010) undertook a comparative analysis of eleven competence frameworks for youth workers around the world to try and identify a set of common core skills and competencies that youth workers should aspire to. Vance (2010) found that the shared skills mentioned across these frameworks varied widely, were quite generalised, and had little to do with specific work with young people. This might suggest that there is not a prescriptive set of skills attached to the profession of youth work. But there is a requirement for workers to have a unique skill set; the mixture of skills collated in the "youth workers' toolbox" which can be called upon depending on the job and context at hand.
Consequently, there is the potential for an unhealthy focus on acquiring skills and competencies leading youth workers to equate skills development with 'gaining and possessing things' (Smith, 2002) rather than holistic professional development over the long term (Balmer, 2004). This mindset reflects the neoliberal landscape of outcomes-driven activity and the managerial accountability culture in which our sector now operates (Rosier, 2022; Ord, 2012).
Ultimately, it can be argued that the skills required by youth workers are not unique to youth work but reflect those needed in any role working with people. It is the competence that comes from being able to apply multiple generic skills flexibly, informally and in varying contexts that is the key to success, but it also provides the potential for confused practitioners.
Contexts
The context of where professional values are applied and skills used can cause 'confused practitioners' to approach young people and events differently, for example, approaching a young person dictatorially or seeing them in deficit.
The approach of youth work to engage with young people where they are at, emotionally and physically (Fyfe & Mackie, 2022), creates unique opportunities of travelling alongside individuals as we accompany them on their journey of adolescence (Green & Christian, 2012). This offers youth workers a deeper challenge as they connect to young people, appreciating that they are guests in their space, not belonging to it but a part of it.  As with any guests, we hold within our values the realisation that young people may metaphorically leave us at the door (Ord, 2009), whilst others will welcome our company although only visit this part of their life and do not dwell with them. There are places where we feel at home, even when we are not, we do not have to knock and wait or wonder about taking our shoes off, we can walk in and turn on the kettle.  So, it is as guests to young people, sometimes we have developed an understanding of the relationship and we are aware of the boundaries of this, whilst with others we are still learning the rules. Having this contextual understanding of sharing a space but not inhabiting it equally also creates a positional shift that respects the power of the young person wherever the location.
As we consider location or context, the analogy can be lost – youth workers in schools, youth centres or faith buildings, often become the host rather than the guest.  It becomes a changed balance where adults hold the power through rules, occupation and policy, leaving young people to work out the value of the welcome.  This, often enforced by managerial outcomes and approach (de St Croix, 2017) can cause confusion for practitioners about how to maintain their values and make use of their skills in different contexts.  In developing equitable spaces, professionals need to reflect on their approach to being invited into a young person's world when they approach us within ours. The contexts of youth work are increasingly growing (Council of Europe Youth Partnership, 2020), perhaps this has created such a multi-faceted image that many cannot perceive the unique values and skills youth work holds, leading to the confused practitioner.
Professional Training
A final element that this paper introduces that may contribute to the 'confused practitioner' is the role of the trainer in educating youth workers. The challenges of teaching informal education in a formal education structure are highlighted by Smith and Seal (2021) as they discuss the disconnect between teaching youth work, whilst grading and assessing work within a higher education structure. "Youth workers educate by 'showing and telling'" (Batsleer, 2008 p.74). Trainers of youth workers seek to role model good practice, but opportunities to role model our professional values, demonstrate skills, and engage in different contexts, are restricted by formal educational structures which are at odds with the informal nature of youth work. This could further contribute to the confusion of practitioners.
Blacker (2000 p.23 cited in Jeffs and Smith, 2010) wrote that "Youth work practice is framed by a knowledge base (of) … study, practice, supervision, talking with and observing others, so we can formulate our own ideas and skills that contribute to how we relate with people in our role as a youth worker". Thus, youth work is learnt through observing another person's practice and critically reflecting on this practice with more experienced others (Stein et al, 2005). It could therefore be argued that youth work practice is based on what youth workers themselves have experienced and witnessed and this can lead to 'professional copying', where students emulate the person that they value.  However, youth workers need to apply critical reflection when they model the behaviours of other practitioners, indeed "One of the most complex features of the use of the Johari window for giving and receiving critical feedback is in relation to a shared unawareness in which giver and receiver are complicit" (Batsleer, 2008, p.40).
A well-discussed method for combating this challenge is the much-used phrase 'reflective practice', often found in the supervision space. It is widely understood that reflective practice is fundamental to professions such as counsellors and social workers, however, "It should be regarded as equally essential to those working in informal education projects with young people" (Hawkins and Shohet, 2003, p.102).  Without supervision being a necessity in practice, and the calibre of supervision not needing to meet a strong standard, this critical element of teaching and supporting students through meaningful self-reflection in supervision is haphazard. Trimmer-Platman (2022) wrote about embracing unashamedly the therapeutic qualities and benefits of youth work to young people and communities. However, what is not made explicit is the need for trained clinical professionals to facilitate supervision. Engagement in clinical supervision for youth workers could enable critical and robust practitioners. Clinical supervision would support workers more holistically, enabling practitioners to reflect on how particular incidents affect them. The process of clinical supervision would highlight previous experiences and the impact of this on the practitioner's current understanding. In essence, different approaches to supervision and a lack of robust guidelines around supervision could lead to confused practitioners.
Conclusion
Seeking to develop practitioners within the confused environments of practice, values, skills, and contexts, underpinned by training and supervision approaches, is potentially a professional minefield. This could lead to confused practitioners stumbling wildly in the dark, struggling to engage in critical and radical practice. Perhaps with greater clarity discussions on "What is youth work?" and "Who is a real youth worker?" will be reduced. There needs to be a continual critical examination of youth work training to ensure this provides a strong professional identity, especially in the multi-professional context youth workers currently inhabit.
This article aims to raise discussion around the profession of youth work, the non-negotiable aspects of our practice and what areas can ebb and flow with the changes in society and young people. The authors seek to write a series of papers looking at each of these key aspects in more detail, and we encourage others to write and contribute to this debate, which, you can do in the comments section below.
Youth & Policy is run voluntarily on a non-profit basis. If you would like to support our work, you can donate below.
Last Updated: 5 October 2023
References:
Adams L. (2015) Gordon Training International. Learning a new skill is easier said than done. 2015 http://www.gordontraining.com/free-workplace-articles/learning-a-new-skill-is-easier-said-than-done. Accessed 20/1/23.
Balmer, J (2004) Getting it right? Skills and competencies in global youth work, The Development Education Journal, 11 (1).
Batsleer,J. (2008) Informal learning in Youth Work.  London. Sage
Bright, G. (2015) Youth Work: histories, policy and contexts. London: Palgrave
Council of Europe (2023) 'Youth Work Competence' –    https://www.coe.int/en/web/youth-portfolio/youth-work-competence (accessed 20/1/23).
C of E (Council of Europe Youth Partnership) (2020). Youth Work, a very diverse field of practice. https://pjp-eu.coe.int/en/web/youth-partnership/youth-work1
De St Croix, T. (2017) Youth work, performativity and the new youth impact agenda: getting paid for numbers? Journal of Education Policy. 33:3
De St Croix, T. (2016) Grassroots Youth Work: Policy, Passion and resistance in Practice.  Bristol: Policy Press
Fyfe, I. and Mackie, A. (2022) Are you for real? Investigating authenticity in community-based youth work practice. Journal of Youth Studies.
Green, M. and Christian, C. (2012) Accompanying Young People on Their Spiritual Quest. London: Church House Publishing
Hawkins, P and Shohet, R. (2003). Supervision in the helping professions. Maidenhead. Open University Press.
Holmes, J. (2021) The problem of work in Youth Work. Youth and Policy
Jeffs, T. and Smith, M., 2010. Youth work practice. Houndmills, Basingstoke, Hampshire: Palgrave Macmillan.
NYA (2000) Ethical Conduct in Youth Work.  Available at https://static.nya.org.uk/static/4824723ae8719d1f67c7519f55837ac2/Ethical_conduct_in_Youth-Work-1.pdf  Accessed on 13/4/2022
NYA (2020) Youth Work Curriculum  Available at https://s3.eu-west-1.amazonaws.com/assets.nya2.joltrouter.net/wp-content/uploads/20210414232918/5.3.1-0923-NYA-Youth-Work-Curriculum-DIGITAL1.pdf  Accessed on 13/4/2022
NYA (2021) Worker Competency Guidance, Leicester: NYA
NYA (2022) What is Youth Work. Available at https://nya.org.uk/career-in-youth-work/what-is-youth-work/  Accessed on 13/4/2022
Ord, J (2012) Critical issues in youth work management, Abingdon: Routledge
Ord, Jon. (2009). Thinking the Unthinkable: Youth Work Without Voluntary Participation ?
Poorchanizi, B. Borhani, F. Abbaszadeh, A. Mirzaee, M. Farokhzadian, J. (2019) The Importance of Professional values form nursing students' perspective. BMC Nursing. 18(26) https://doi.org/10.1186/s12912-019-0351-1
Rosier, T (2022) Measuring impact (Chapter 13) in Williams, S & Conroy D (2021) A student's guide to placements in health and social care: from theory to practice, St Albans: Critical Publishing
Sapin, K (2013) Essential Skills for Youth Work Practice
Smith, A.; Seal, M. The Contested Terrain of Critical Pedagogy and Teaching Informal Education in Higher Education. Educ. Sci. 2021, 11, 476. https://doi.org/10.3390/educsci11090476 
Smith, M.K. (2002) 'Transforming Youth Work- Resourcing excellent youth services. A critique', www.infed.org/youthwork/transforming_youth_work_2.htm.  
Stein, J.A.; Wood, E.; Walker, J.A.; Kimball, E.M.; Outley, C.W.; Baizerman, M. The youth development leadership experience: Transformative, reflective education for youthwork practitioners. In Child and Youth Care Forum; Kluwer Academic/Human Sciences Press Inc.: New York, NY, USA, 2005; Volume 34, pp. 303–325. 
Trimmer-Platman, T. (2022) 'Embrace unashamedly the therapeutic qualities and benefits of youth work to young people and communities' in Research in Teacher Education, Vol.12. No 1. p 20–23
Vance, F. (2010) A Comparative Analysis of Competency Frameworks for Youth Workers in the Out-of-School Time Field. Child Youth Care Forum 39, 421–441 (2010).
Westera, Wim. (2001). Competences in Education: A Confusion of Tongues. Journal of Curriculum Studies. 33.13 (2001)
Wood, J. Westwood, S. Thompson, G. (2014) Youth Work: Preparation for Practice. Oxon: Routledge
Wright, A. Irving, G. and Thevatas, K. (2021) Professional Values and Managerialist Practices: Values work by Nurses in the emergency department. Journal of Organisation studies. 42 (9). Pages 1435-1456
Young, K. (2006) The Art of Youth Work. Lyme Regis: Russell House Publishing