Home > Articles > Reframing professional views of complex work with young people in care
Article:
Reframing professional views of complex work with young people in care
Author: Laura Burgess | Tags: attachment theory, behaviour, case working, counselling skills, multi-disciplinary teams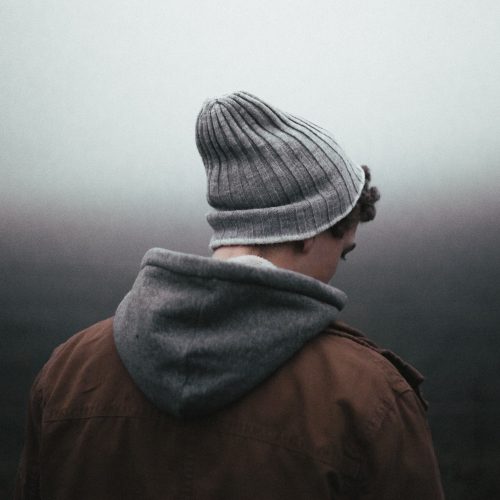 This article draws upon a complex case study with a young person and highlights the challenges and opportunities presented to youth workers placed within multi-disciplinary teams. This piece considers how the referral process can influence the practitioner and reflects on the need to keep values at the centre of the work undertaken. Consideration is also given to the need for further training, especially when working alongside young people with particularly challenging behaviours and needs.
Reflecting on work with young people in care can be complex when considering the boundaries of a helping role and our own values both professionally and personally. This article reflects upon a case study and professional learning from the process of working intensely with a young person with complex needs in order to consider what consists of good practice when working with individuals. When working in an intense role which focuses on the needs of a vulnerable young person, it is important to not only be mindful of them, but ourselves as well. A self-reflective approach can be beneficial, encompassing a truly empathetic and holistic thought-process alongside exploration, in order to incorporate the needs of those involved, and this should be at the heart of what we do (Parker J Palmer, 1998).
I present a case study below which outlines my work with Matthew (whose name has been changed). He is a young adolescent and has had intensive one-to-one support with me for a year-and-a-half. Matthew was adopted from a very early age and has no contact with his biological parents. During this working period of time, the purpose of the work was to support Matthew within the family, focusing on his emotions; and to work around his behaviour pattern of 'lying' which had caused issues widely in many aspects of home and social life.
Professional reflection and awareness vs needs of the young person
Professionals within targeted services are likely to now have a referral process, through an assessment document, perhaps a Common Assessment Framework (CAF), Early Help Assessment (EHA) or a Single Assessment from Social Care. Whatever the paperwork, it is an insight into a professionals' view of a young person or family's strengths, weaknesses and needs for support. With the voice of the child or young person paramount in work, as highlighted by OFSTED's report (Ofsted, 2011:6) the focus should be on the child or young person's views and feelings. It is anticipated that these referrals capture this information. However, it can often be the case that the referral documentation frames the parental or professional views and background of the child solely. This can often be morally challenging for youth workers, myself included, finding the information I am aware of as distracting, with the potential to foster a defeatist and negative approach to the case.
Being able to self-reflect and be aware of personal triggers and 'inner self' (Parker J Palmer, 1998) was useful in order to reflect upon possible defensive behaviours within the work (Evans, 2007). For example, like many, I have a clear dislike for lying and struggled to consider possible hypotheses of why someone would lie. A positive of this uncertainty is that it fuels intrigue and exploration. There was an underpinning desire to understand the young persons' needs and to consider how we would tackle lying as a topic. In order to do this, I steered the focus of initial sessions towards how we would work together and introduced lighter conversations about hobbies and interests so that I could get to know the young person as an individual, not just as a 'liar'. I wanted to draw upon the 'fabric of daily life' (Smith and Jeffs, 1990:2) and focus in on the core values held by Matthew, carrying myself as a strengths-focused professional with an upbeat respect and empathy for young people, placing myself in a person-centred role (Rogers, 1980).
In order to support young people in differing situations and within one to one casework, it is important to be aware of current research and information which best informs practice and enables a clearer understanding. In the case of Matthew, I required knowledge of attachment theory around adopted children and thus approached the expertise of specialist professionals in this area. I was also fortunate, along with other workers, to be able to access Local Children's Safeguarding Board (LSCB) training that included introductions to systemic practice and attachment theory.
There is research that suggests lying is a common behaviour linked to early loss (Adoption UK, 2017). However, it can also be the case that it is a behaviour pattern of many teenagers and may not point to underlying issues (Staff, 2016). This information from Staff (2016) is a refreshing way of viewing the behaviour and fundamental to my non-judgemental approach in my work. It echoes the ideation around systemic theory that the system and context of a young person's experiences and life are privy to the understanding and hypothesis as to why behaviours are demonstrated. From this, work progressed to incorporate a more positive and strengths-focused approach to try and shift the behaviour, which lent more towards a person-centred approach (Rogers, 1980) and one that was more within my familiar remit of youth work and positive engagement.
As a professional, the desire and need to be liked by families and other professionals can sometimes be an added pressure, including the perceived need to exceed expectations, or prove our value or work to others. In this piece of work, I was the person who had been allocated this 'complex case' and was sceptical as to what significant change or work I could do. In the work, I approached sessions by helping re-frame the behaviour and why I was there, with a 'more open commitment to fostering understanding' (Smith and Smith, 2008:25). Initially, I placed a judgement on Matthew's behaviours. However, by consciously valuing self-awareness (Parker J Palmer, 1998), I was able to put this aside and start 'opening doors rather than closing them' by being empathetic and seeing Matthew's view of the situation. This awareness was brought about by the continuous training and learning that is on offer to workers and the expectation that workers will learn what is needed, in this case counselling skills and understanding of counselling approaches. This greatly highlights the continuous need for a focus for employees and employers to focus on professional development opportunities to best meet the needs of both workers and young people.
Transactional analysis crossovers
Berne (1982) theorised that there are roles or 'egos' of both professionals and individuals and these are changeable, dependent on the 'transaction' that takes place with reference to both verbal and non-verbal communication (Berne, 1982). It is common for these dynamics to be changeable and dependent on the nature of the interactions taking place. Working with Matthew, there was a 'parent' role undertaken, which was influenced predominantly by jointly working with the adoptive parents and my own judgements (Smith and Smith, 2008). There was a drive to make clear the do's and don'ts. At times, this boundary of being youth worker – parent can cross over, through the nature of work and desire to 'help' or 'do to' and this is an element which challenges the role and values of youth work. In order to be balanced and considered, a non-authoritarian approach is needed; which has clearly defined boundaries and 'rules', yet balanced with respect and genuineness.
One way of overcoming this barrier could be to give ownership to the young person by discussing the issue at hand openly and levelling out any imbalances of power. It could be viewed that Berne (1982) portrayed the parent ego as negative, but I would disagree. I used a soft approach, offering respect and mutual agreement (Rogers, 1980) by considering and listening to Matthew's thoughts and feelings and being mindful of the non-verbal communication information I was receiving. A criticism of Berne's (1982) model is that a professional can be two roles combined: simultaneously being the parent and the adult. My approach was open and gave both myself and Matthew a way of being reflective so that we were both able to make compromises and consider what our working relationship might look like. By being able to ask open questions, such as 'what does that look like to you', or 'how will you share this with me', or 'how can I tell if it is a lie' enables young people to experience respect, commitment and a genuine approach from professionals. In so doing, this placed us both in the present moment, with an aliveness to work together (Smith and Smith, 2008).
At the start of our working relationship, Matthew often acted as the 'child', reflecting the persona he was used to with his parents and other professionals. I remember reflecting that Matthew must have felt often judged as a 'problem child' and this was evident from what he told me in sessions. I considered it vital for our working relationship that I was able to engage with him on a level, thus consciously placing myself in an adult role. I believe that my moral judgement and way of working echoed the old saying 'do unto others what you would have them do to you' (Smith and Smith 2008) and reflects how I feel young people should be treated with respect. I think this is less of a 'counselling skill' and more of my own 'virtue' and disposition, as described by Aristotle 1987 (cited in Smith and Smith 2008). With reference to Aristotle (1987) perhaps this is why, despite my personal views of lying, I did not feel or display anger towards Matthew, but instead chose to adopt a warm and nurturing environment where we could explore this through conversation and by encouraging transparency.
The application of systemic thinking
When working with young people, gaining an overarching view and feel for the situation and life of the young person and their family is increasingly becoming a requirement of the work. Its value and worth can be second-to-none and really helps case work through the knowledge of the family background, being aware of previous work completed with that young person and understanding the voice of the young person and family.
Evans (2013) identifies how defensive barriers which individuals sometimes put up do so to help maintain distance and protect them from getting hurt. This is something that youth workers, social workers and teachers alike can probably relate to with the young people they work with. Perhaps lying was a coping mechanism for Matthew (as with other young people both adopted or not) and felt it necessary to hide insecurities and fears as part of his 'cycle of defences' (Evans, 2013). Looking at the idea of Matthews' defensive behaviour as a way of control and avoidance of being hurt, I was mindful of there being other perspectives also and  to 'explore and clarify the situation' as per Egan's (1982) stages of a 'helping relationship'. Initially, this was done within professional clinical supervision settings, a process from experience that occurs as professionals meet together, which is becoming more of a common way of working when part of a multi-disciplinary team. A 'fit circle' was used as part of the systemic approach to consider a variety of drivers and triggers to Matthew's behaviours. Lebow (2005) theorised that the use of a fit circle can give clarity and consideration to the range of ideas a professional may have.
A key part of this work was that the fit circle identified factors that contributed to the behaviour and this was shared with others to help gain a wider understanding (Lebow, 2005) and in turn I feel this mirrors stage 1 of helping, identified by Egan (1982). It is worth noting that a hypothesis was that this behaviour linked greatly to Matthew's first 18 months of life and potential attachment issues, this being an area I had limited knowledge of, but coincidentally the research around adoption and lying was valuable in raising my awareness and was something we explored in further sessions to support Matthews' self-reflection and understanding of self.
Whilst this way of working was useful, it is important to consider that this didn't include Matthew and thus these hypotheses may have then influenced exploration with him directly and been less open to, and considerate of, his views. This highlights again the voice of the young person and how they are the expert in their own life, and this is a key element of working with young people. As professionals, this can sometimes be overlooked or side-tracked as we depend more on systemic theory and the expertise of other professionals. Whilst there is great value in tapping into expertise, the awareness and value of exploring with young people aspects of any learning opportunity in order to aid participation and any subsequent changes can only take place if the young person is positioned right at the centre of all interventions.
Conclusion
When working with 'complex cases' or young people with specific targeted areas of needs, the obvious needs to be stated: it is important to remember the reasons why we work with young people. Personally, the values I hold on to dearly include: equality, empathy, a respectful approach and to be mindful that on occasions, these can be forgotten or challenged. We should also consider that our own self-awareness and ability to reflect are fundamental in ensuring we are approachable to young people and that we are able to manage our own feelings. When working in difficult situations, facing moral dilemmas or carrying our own or other people's expectations that our work will encourage positive change, we need to be kind to ourselves. The appetite for reflective practice has been around for many years, but can easily get lost amidst increasing workloads. Being able to reflect on our judgements and how our work is sometimes influenced on a personal level by the information we are fed about the young people we work with – these things need to be explored and worked through, in order to ensure young people remain at the centre of all that we seek to do.
It is often down to the workers' integrity and desire for self-development to extend their knowledge and broaden their depth of skills, with an expectation that they identify needs and then learn what is needed. This can be a challenge for youth workers, as the differing values and boundaries may not mirror the principles to which informal education is based (Deer Richardson and Wolfe, 2001:175). With merges into varying roles and multi-agency work, this is something that has been widely developed and compromised in an attempt to mirror a client-centred approach throughout.  Within supervision or appraisals the focus can point towards developmental needs and can provide an opportunity to discuss training needs and consider programmes, courses or qualifications that will broaden the practitioners knowledge and skill-set, to fit with the fast paced ever-changing work with young people.
Youth & Policy is run voluntarily on a non-profit basis. If you would like to support our work, you can donate below.
Last Updated: 1 March 2018
References:
Adoption UK, (2017) Lying, https://www.adoptionuk.org/resources/article/lying.
Burgess. L, (2017), Hcs5 assignment 1, London: YMCA George Williams College.
Berne. E, (1982) as cited by Calcaterra. N. B, (1999), 'transactional analysis', http://www.ericberne.com/transactional-analysis/
Deer Richardson. L and Wolfe. M, (2001), Principles and practice of informal education; learning through life, London: RoutledgeFalmer.
Egan. G, (1982), The skilled helper; models, skills and methods for effective helping, Kentucky: Brooks/Cole.
Evans. G, (2013), Counselling skills for dummies; 2nd edition, Chichester: John Wiley and Sons Ltd. '
Evans. G, (2007), Hcs5 helping and counselling skills reader; Reading 3.2: Recognizing your own barriers to learning, London: YMCA George Williams College.
Jeffs. T and Smith. M, (1990), 'Using Informal Education', Buckingham: Open University Press.
Lebow. J. L, (2005), 'Handbook of Clinical Family Therapy', New Jersey: John Wiley and Sons.
Parker. J Palmer, (1998), The courage to teach; exploring the inner landscape of a teacher's life, Sanfransisco: Jossey-Bass Inc.
Smith. H and Smith. M, (2008), The art of helping others; being around, being there, being wise, London: Jessica Kingsley Publishers.
Staff. R, (2016), Parenting adopted teenagers, advice for the adolescent years', London: Jessica Kingsley Publishers.
The Office of Standards in Education. Childrens Services and Skills (OFSTED), (2011), The voice of the child: learning lessons from serious case reviews; A thematic report of Ofsted's evaluation of serious case reviews from 1 April to 30 September 2010. https://www.gov.uk/government/uploads/system/uploads/attachment_data/file/526981/The_voice_of_the_child.pdf. Manchester: OFSTED.
Biography:
Laura Burgess is a Youth Worker for Cambridgeshire County Council and also a student at YMCA George William College, studying Social Pedagogy and Youth and Community Work.