Article:
Book Review of 'Grassroots Youth Work – policy, passion and resistance in practice'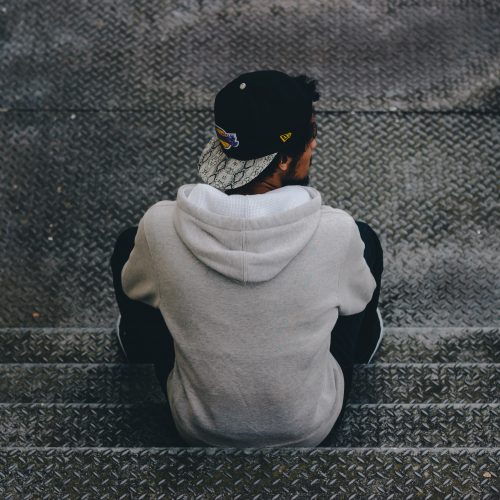 Tim Caley reviews the recent book by Tania de St Croix, 'Grassroots Youth Work - policy, passion and resistance in practice' describing it as 'the best book on youth work since Mark K. Smith's seminal Creators not Consumers'.

It was Richard Hoggart, author of the influential text The Uses of Literacy, first published in 1957, who defined the writer's craft as '…bringing different kinds of experience together: the abstract and the sensuous, the public and the private, the big issues and the small habits, the large ideas and the petty smells'.  And it was Ray Gosling, pioneer Leicester youth leader and theorist in the 1960s, whose writing focussed on the minutiae of teenager's social lives and who reminded us that it was the ordinary, the idiosyncratic, the 'accents of the scruffy and secondary modern children' who could best illuminate the benefits of good youth work practice.
Tania de St Croix's book Grassroots Youth Work – policy, passion and resistance in practice sits powerfully within this ground-breaking genre. The critical achievement of her writing is that it gets to the heart of good youth work practice, it digs deep into how practitioners – especially the part-timers – feel about teenagers, how strongly they love their work and how resilient they are proving in the face of political and financial adversity. Based on three years of research and two years of writing, she weaves together the voices of part-time youth workers and young people with a concise (yet coruscating) analysis of the corrosive impact of government policies on youth work and youth services in the last ten years. What's more, she does it with an eloquent passion and resistance of her own, reflecting the book's primary themes.
Her analysis pulls no punches, she describes in detail:
how the 'marketisation' of youth work has fuelled the closure of open-access youth work and its replacement by programmes that have to demonstrate a calculable return on social investment;
how workers are employed on low paid, precarious and temporary contracts;
how commissioning and contracting have created a myriad of charitable youth organisations, each pretending to be business empires and each engaged in competitive bidding for the ever-decreasing pots of government monies;
how staff morale and sustainability of provision has consequently and inevitably declined.
Her scrutiny of target cultures and 'performativity' argues conclusively that youth work – not least because of its intrinsic informality and spontaneity – is a process quite unsuited to pre-planned outcomes, auditing mechanisms and simplistic value for money judgments. Her chapter on 'surveillance on the street', investigating the current state of detached and street work, notes depressingly that:
This entrenched moral panic is echoed in everyday language, where the street is a metaphor for trouble.  If someone is 'on the streets' they are assumed to be sex workers.  In urban slang, if someone is 'on road' it implies they are involved in gangs.  Young people who spend time on the streets with their friends are spoken of as 'youths,' 'vandals,' 'sluts,' 'hoodies,' 'drug dealers,' or 'binge drinkers;' whatever they are actually doing, they are said to be 'hanging around,' 'up to no good.' (p.118)
But de St Croix is no pessimist: her volume accurately records the raft of depressing political realities, including youth work's continuing struggle with the impact and evaluation agendas, but her writing also inspires and enthuses the reader. One of her key findings is that grassroots youth work is under threat but (amazingly) is still surviving.  She remains firmly on the side of all those local face-to-face, field-workers – a loyalty that stems from her personal commitment as a practising youth worker in Hackney. The heroes and heroines of her story are really these colleagues of hers – the part-timers and volunteers – along with her research group participants, interviewed to provide the heart of the story.  Their words, liberally and rightly quoted throughout the book, capture with unshakable reality the essence of youth work in all its ambivalent and messy complexity. It is their strength of character, their passion for their work, their willingness to 'go the extra mile' and their resistance to the trials and tribulations they face which shine through this story.  Like Laura and Leo:
I love youth workers. I think they're a special breed… There's something, like, genuine about a lot of youth workers (Laura, p.96)
We are just genuine grassroots people who want to work with young people and have got that passion, and we're not ones for bragging.  And I just think that's the nature of us. (Leo, p.96)
There are times when de St Croix's zeal leads her into over-simplification. Not all managers are 'tick-box' ogres intent on crushing the spirit of their staff with statistical collection and number crunching; some of them even remember how it felt to be a part-timer. Not all practitioners demonstrate the enthusiasm and passion of those portrayed within her pages: sadly, as Ofsted inspections recorded, the quality of much youth work in England rarely reached the highest standards. Many youth charities are successfully using new funding and commissioning to keep youth centres open, sustain high quality local provision and provide employment for youth workers. The challenge from funders to provide evidence of young people's achievement seems fair and legitimate – however difficult it seems for youth workers to supply it. And the final chapter on re-imagining youth work is perhaps heavier on warm rhetoric than on practical political strategies to defend youth work in the future.
But these are quibbles. Grassroots Youth Work is written with an engaging freshness, honesty and vigour: combining scholarly credibility with such immense readability is a skill few authors can pull off. The text will gladden the hearts of existing workers, inspire students in training and should inform policy-makers and funders alike. Richard Hoggart and Ray Gosling would both have enjoyed reading Grassroots Youth Work. They would have approved of its 'mud on your boots' authenticity, they would have applauded its quest to capture the voices of those who are rarely heard, they would have recognised the panorama that it so impressively paints and they would certainly have agreed with all its messages. Tania de St Croix has written the best book on youth work since Mark K. Smith's seminal Creators not Consumers, published in 1980.
Youth & Policy is run voluntarily on a non-profit basis. If you would like to support our work, you can donate below.
Last Updated: 14 November 2017
References:
Gosling, R. (1960) Lady Albemarle's Boys. London: Fabian Society.
Hoggart, R. (1990) A sort of clowning. London: Chatto & Windus.
Biography:
Tim Caley's career in youth work has spanned over 40 years; from youth club leader and detached worker, youth officer, Head of Service, Ofsted inspector and management consultant.  His own book 'Keeping Them off the Streets – a youth work story' is currently being finalised.