Article:
Young women and domestic violence in rural South Africa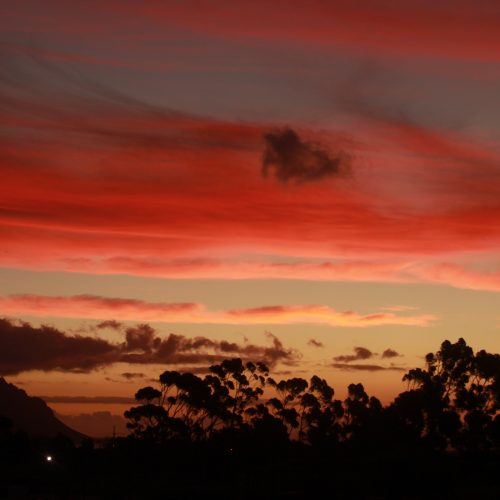 Linda Mshweshwe explores how South Africa's Domestic Violence Act of 1998 is failing young women in rural communities who are subject to cultural norms that reinforce abuse.
Introduction
It is of great concern that more than two decades since the implementation South Africa's Domestic Violence Act (1998) many rural populations remain unaware about women's rights. Young girls continue to be subjected to cultural practices that expose them to violent marriages. The widespread intimate partner violence facing young women in rural areas of South Africa calls for policy intervention (Abrahams et al, 2004; Jewkes et al, 2002; Goopta, 2000). Studies report that up to 60% of women and girls in South Africa have been victims of physical and sexual abuse from an intimate partner (South African Police Service, 2016). Intimate partner violence in South Africa is attributed to various factors including, patriarchy, poverty, unemployment, and cultural norms (Jewkes et al, 2002). It is more prevalent in black communities in both urban and rural contexts (Dunkle et al, 2006).
The Domestic Violence Act (1998) promised to open up critical opportunities to address domestic violence. However, concerns have been raised about whether this policy has made any difference for rural women and girls (Bower, 2014; Parenzee et al, 2001; Vetten, 2005). Rural areas continue to lack empowerment services such as domestic violence awareness campaigns, counselling services and shelters (Vetten, 2005; Bower, 2014). This paper explores the progress of the Domestic Violence Act (1998) in addressing rural cultural norms that place young women at risk of domestic violence.
African feminist theory provides a theoretical lens for understanding domestic violence in South Africa. This framework acknowledges the significance of the customs and culture embedded within black African people's identities (Oyewumi, 2011). Within this framework, African scholars address the question of gender and its association with violence (Molara Ogundipe-Leslie, 1994; Amadiume, 2015; Ahikire, 2014). Rather than framing domestic violence only in relation to gender, this lens links male violence with the harmful impact of historical processes that have disadvantaged black African people, including, colonialism and, specifically in South Africa, apartheid (Mekgwe, 2008; Msimang, 2002). African scholars have argued that colonial administrators mobilised African patriarchy in order to control women and make them dependent on men. From this perspective, domestic violence experienced by young women in rural areas is a manifestation of patriarchy in a context in which cultural norms enable the abuse of women (Gasa, 2007).
The custom of Lobola and its implications for young women
In the rural communities of South Africa, girls as young as twelve enter into forced marriages with older men (see Mwambene and Sloth-Nielsen, 2011). The perceived financial gains from Lobola (the bride price) encourages parents to marry off their daughters at an early age, undermining their human rights (Sibanda, 2011). Lobola is a cultural practice whereby the groom's family pay money or transfer livestock to the bride's family in order to gain permission for the marriage (Mazibuko, 2016). Lobola serves to compensate the bride's family for the expenses of raising the girl (Chireshe and Chireshe, 2010). Furthermore, it acknowledges the transfer of a bride's reproductive capacity to her husband's family (Rudwick and Posel, 2015).
The practice of Lobola has implications for domestic violence through placing women in positions of subordination to their husbands (Sibanda, 2011). A woman's right to her sexual reproduction becomes limited when she gets married; having children is no longer a choice but an obligation (Liebenberg, 1997).  Furthermore, her husband and in-laws determine the number of children she should have with a large number usually demanded. In cases where a woman cannot conceive it can lead to various forms of abuse and, in some cases, men will take a second wife or have children with another woman outside of the marriage (Baloyi, 2017). The expectation that a wife should carry out domestic work for the entire extended family unit also subjects newly married young women to violence not only from the husband but from other family members as well (Rudwick and Posel, 2015). The fact that the family has paid Lobola for the woman is often used to justify subjecting her to abuse (Sibanda, 2011).
Escaping domestic violence becomes particularly difficult in this context because cultural norms require both families to consent to the divorce so that the Lobola can be returned to the groom's family (Sibanda, 2011). The bride's family may refuse to intervene when their daughter is experiencing abuse because they cannot afford to return the Lobola if the marriage were to be dissolved (Sibanda, 2011; Chireshe and Chireshe, 2010; Zondi, 2007). Most young women choose to stay in abusive marriages rather than to disobey their parents. The problem is exacerbated by the fact that they have limited options in terms of professional support structures that can help them escape violence and abuse (Vetten, 2005).
The Domestic Violence Act of 1998
South Africa's Domestic Violence Act (1998) provides strategies aimed at addressing domestic violence; for example, court orders against perpetrators and victim empowerment programmes. The Act represents the country's recognition of domestic violence as a social problem and provides a critical opportunity to address violence against women through raising awareness and empowering victims.
Following the implementation of the Domestic Violence Act, public attitudes towards domestic violence slightly shifted, from viewing domestic violence as a private family issue to seeing it as a problem worthy of public or professional intervention (Usdin et al, 2000). While the Act demonstrates real progress in dealing with the problem of domestic violence in South Africa, when it comes to addressing domestic violence in rural areas it faces clear challenges (Bower, 2014; Chuma and Chazovachii, 2012). The Strategy has been criticized for not making progress in enabling rural communities to access the criminal justice system (Artz, 2010). Further, rural areas are often severely lacking adequate services including police stations (and special units) to report abuse as well as psychological support agencies and shelters (Bower, 2014; Davhana-Maselesele, et al, 2009). This makes it difficult for rural women to access help and support when they are confronted with intimate partner violence, which is reported to be particularly high in these communities (Bower, 2014). Awareness-raising about intimate partner violence also continues to be very limited in rural areas due to a lack of activism on the issue (Vetten, 2005). The national awareness campaigns fail to reach the rural populations due to the lack of access to information in these communities such as through print media, TV and radios. As such, survivors in rural areas do not challenge abuse in the ways their counterparts do in urban spaces.
The lack of knowledge about women's rights and support services for survivors deter women in rural areas from the decision or resources to escape abusive marriages (Rasool, 2015). The lack of awareness about domestic violence makes it difficult for women in rural areas to easily identify their situation as one of abuse, especially because it is the norm for men to dominate their wives. Social norms that place emphasis on family and marriage keep women in abusive situations (Rasool, 2015). The significance of fathers in particular reinforces entrapment through a focus on the family union, and the dominance of the husband and father, even in the face of abuse (Johnson, 2001; Edelson et al, 2007; Rasool, 2015). In some areas, integrated service systems have been proven to play a vital role in empowering survivors and helping them escape domestic violence (Edelson et al, 2007). For example, in urban areas, women have expressed how victim empowerment programmes assist them to escape domestic abuse (Vetten, 2005).
Conclusion
Overall, South Africa's Domestic Violence Act (1998) has not done well in addressing the rural cultural norms that place young women at risk of domestic violence. Practices like Lobola continue to expose teenage girls to domestic violence through arranged and forced marriages with older men. Lack of awareness of women's rights and ignorance about domestic violence is the central problem in rural communities. Currently, there are no interventions aimed at changing the community and cultural norms that reinforce abuse.  The implications that the practice of Lobola has for young women in rural areas needs to be addressed through social service interventions. These could include targeted community campaigns against gender-based violence and educational interventions aimed at challenging and changing cultural norms. In addition, the reviewing of the Domestic Violence Act may open up a critical opportunity to make amendments based on evidence from the perspectives of rural people whose voices tend be absent in policy development, resulting in interventions that are not effective for them. The need for cultural competence receives limited attention in domestic violence policy discourses, yet the evidence suggests that culture is central to the lives of black people in the rural communities of South Africa. Policy-making needs to take account of cultural norms and practices. This can only happen if policy is informed by research that draws on the perspectives of the marginalised people and communities in rural areas.
Youth & Policy is run voluntarily on a non-profit basis. If you would like to support our work, you can donate below.
Last Updated: 7 February 2018
References:
Abrahams, N., Jewkes, R., Hoffman, M., & Laubsher, R. (2004). Sexual violence against intimate partners in Cape Town: prevalence and risk factors reported by men. Bulletin of the World Health Organization, 82(5), 330-337.
Ahikire, J. (2014) African feminism in context: Reflections on the legitimation battles, victories and reversals. Feminist Africa: Pan Africanism and feminism, 19, 7-23.
Amadiume, I. (2015) Male daughters, female husbands: Gender and sex in an African society. London: Zed Books.
Ansell, N. (2001) 'Because its our culture!' (Re)Negotiating the meaning of Lobola in Southern African secondary schools. Journal of Southern African studies, 27 (4), 697-716.
Artz, L. (2010) An Examination of the Attrition of Domestic Violence Cases within the Criminal Justice System in Post-Apartheid South Africa. Thesis submitted in fulfilment of the requirements of Queen's University for the Degree of Doctor of Philosophy. Belfast: Queen's University.
Baloyi, M. E. (2017) Gendered character of barrenness in an African context: An African pastoral study. In die Skriflig, 51(1), 1-7.
Bower, C. (2014) The plight of women and children advancing South Africa's least privileged. The American Academy of Political and Social Science journal, 652(1):106-126.
Chirawu, S. (2006) Till death do us part: Marriage, HIV/AIDS and the law in Zimbabwe. http://lawbepress.com/expresso/eps/1419.
Chireshe, E., & Chireshe, R. (2010) Lobola. Journal of Pan African Studies, 3, 147-58.
Chuma, M. & Chazovachii, B. (2012) Domestic Violence Act: opportunities and challenges for women in rural areas: The case study of Ward 3' Mwenezi district, Zimbabwe. The Journal of Justice, 6(2):1-18.
Davhana-Maselesele, M., Myburgh, C. P. H., & Poggenpoel, M. (2009) Lived experiences of women victims of domestic violence in rural areas of Vhembe District: Limpopo.
Domestic Violence Act (no. 116 of 1998) in an urban and semi-urban site. Unpublished research report, Centre for the Study of Violence and Reconciliation.
Dunkle, K. L., Jewkes, R. K., Brown, H. C., Gray, G. E., McIntryre, J. A., & Harlow, S. D. (2006) Gender-based violence, relationship power, and risk of HIV infection in women attending antenatal clinics in South Africa. The lancet, 363 (9419), 1415-1421.
Edelson, M. G., Hokoda, A., & Ramos-Lira, L. (2007) Difference in effects of domestic violence between Latina and non-Latina Women. Journal of Family, Violence, 22, 1-10.
Gasa, N. (2007) Feminisms, motherisms, patriarchies and women's voices in the 1950s. Women in South African History, 207-29.
Gouws, A. (2004) The Politics of State Structures: Citizenship and the National Machinery for Women in South Africa, Feminist Africa, 3.
Gupta R. G. (2000) Gender, sexuality and HIV/AIDS: the what, the why and the how (plenary address). XIIIth International AIDS Conference, Durban, South Africa.
Harding, S. (2004) Introduction: Standpoint theory as a site of political, philosophic, and scientific debate. In S. Harding (ed.), The feminist standpoint theory reader, 1–15. New York: Routledge.
Jewkes, R., Levin, J., & Penn-Kekana, L. (2002) Risk factors for domestic violence: findings from a South African cross-sectional study. Social science & medicine, 55(9), 1603-1617.
Johnson, J. E. (2001) Privatizing Pain: The Problem of Woman Battery in Russia, NWSA Journal 13(3):153
Kehler, J. (2013) Women and poverty: the South African experience. Journal of International
Women's Studies, 3(1), 41-53.
Liebenberg, A. (1997) 'Dealing with Relations of Inequality: Married Women in a Transkei Village', African Studies, 56, 2, pp. 350.
Mazibuko, N. C. (2016) "Ilobolo, the bride price that comes 'at a price'and the narratives of gender violence in Mamelodi, a South African township." Gender and Behaviour 14, 2.
Mekgwe, P. (2008) Theorizing African feminism(s). African feminisms, 11.
Msimang, S. (2002) African Feminisms II: reflections on politics made personal: Guest Editor introduces the issue. Agenda, 17(54), 3-15.
Molara Ogundipe-Leslie (1994) Re-Creating Ourselves: African Women and Critical Transformations, New Jersey: Africa World Press.
Nwoko, K. C (2012) Female Husbands in Igbo Land: The Journal of Pan African Studies, vol.5, no.1, March 2012 pp. 69-78.
Mwambene, L. and J. Sloth-Nielsen (2011) 'Benign Accommodation? Ukuthwala, "Forced Marriage", and the South African Children's Act', Journal of Family Law and Practice, 2, 1 (Spring 2011), pp. 5–16.
Nzegwu, N. (2012) Family matters: Feminist concepts in African philosophy of culture. Suny Press.
Oyewumi, O. (2011) Gender epistemologies in Africa: Gendering Traditions, Spaces, Social Institutions, and Identities, Palgrave: Macmillan.
Parenzee, P, Artz, L. and Moult, K. (2001) Monitoring the Implementation of the Domestic Violence Act: First Report. Institute of Criminology, University of Cape Town: South Africa.
Phaswana-Mafuya, N., and M. Ramalepe (2008) Experience of abuse among women in a rural subdistrict of Limpopo province, SA. Acta Criminologica 21.2 -55.
Rasool, S. (2015) Help-seeking by abused women in South Africa (Dissertation). Oxford, UK: University of Oxford.
Rice. K. (2014) Ukuthwala in Rural South Africa: Abduction Marriage as a Site of Negotiation about Gender, Rights and Generational Authority Among the Xhosa, Journal of Southern African Studies, 40:2, 381-90.
Rudwick, S., & Posel, D. (2015) Zulu bridewealth (ilobolo) and womanhood in South Africa. Social Dynamics, 41(2), 289-306.
SAPS, South African Police Service Annual Report (2016), 201 Pretoria.
Sibanda M. (2011) Married too Soon: Child Marriages in Zimbabwe. The Research Of Social Sciences.
Usdin, S., Christofides, N., Malepe, L., & Maker, A. (2000) The value of advocacy in promoting social change: implementing the new Domestic Violence Act in South Africa. Reproductive health matters, 8(16), 55-65.
Vetten, L. (2005) 'Addressing domestic violence in South Africa: Reflections on strategy and practice', paper prepared for United Nations Expert Group Meeting, May 17-20, Vienna, Austria.
Zondi, N. (2007) When marriage as an institution ceases to be a partnership: contested issues of rape and other forms of sexual abuse as condoned by culture. Agenda, 21(74), 20-28.
Biography:
Linda Mshweshwe is a Lecturer at the University of South Africa in the department of Sociology.