Article:
Continuities and Change: Some reflections on 21 years of anti-racist youth work.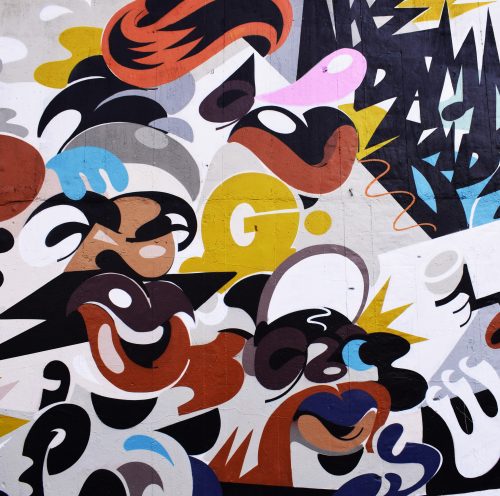 In this article, Rick Bowler and Amina Razak consider the positive impact of anti-racist youth work provisions in Sunderland. Drawing on research, Bowler and Razak share their reflections on how the multicultural youth work approach adopted by Young Asian Voices provides a counter narrative that seeks to challenge xeno-racist assumptions.
Narrow views of 'Britishness' are myopic to the point of being economically as well as culturally disabling (Kinnock, in Vron Ware, 2007: ix)
Young Asian Voices (YAV) was established in 1996 to provide a safe anti-racist youth work space for young Asian people living in the City of Sunderland. It emerged following a research study which exposed the mono-cultural, silo agency and paternalistic approach to minority communities at the heart of local governance (Field, 1990). The youth services at that time were ostensibly organised through a white mono-cultural lens which left Black Asian and Minority Ethnic (BAME) young people outside of service provision (Bowler, 2006; 2013). Given the ingrained racism in some of the majoritarian population (Saeed, 2007), alongside the deep cuts to youth services particularly across England since the onset of Austerity in 2010 (Unison, 2016), YAV's ability to successfully survive for 21 years is commendable.
This article sets out to challenge the ongoing xeno-racist assumptions (Fekete, 2001) trapped within dominant political and media constructions of the Muslims, the Immigrants and those seeking sanctuary within the British state. It builds on previous work (Hussain and Bagguley, 2005; Bowler, 2006; Hoque, 2015) that identifies young British Asian identities as generative of an everyday positive multicultural formation by exposing the enduring mono-cultural approach in the City of Sunderland.
The National policy of hostility to immigrants and the subsequent Brexit referendum has increased hate incidents particularly focused on the skin and dress of Muslim young women (Burnett, 2016; Bowler, 2017). The British, Bengali and Pakistani origin, Muslim, Mackem[1] young women involved in our research articulated themselves as cultural critics on the dominant mono-cultural white imaginary of Britishness, Nationhood and Belonging. Their nuanced understanding of British identity illustrated an orientation of their life-world beyond the confines of mono-cultural imaginaries, offering hope for intercultural belonging.
The article starts from the premise that the terrain in which BAME and White young people orient their lifeworld's are influenced by the longstanding Governmental and media campaigns to neutralise anti-racism and 'exonerate British culture from the charges of racism' (Murray, 1986:13). The theoretical ideas underpinning the article recognise the current post Brexit moment (Burnett, 2016; Bowler, 2017; Khan and Shaheen, 2017) alongside the contemporary concerns facing anti-racist youth work (Bowler, 2013; Khan, 2013; Thomas, 2011; Cantle and Thomas, 2014).
The Research
The research was undertaken by Rick Bowler and Amina Razak from the University of Sunderland. The research took shape during 2016 following YAV's successful celebration of its 20th year service to young people in the City of Sunderland. In 2015 YAV ran a workshop to accompany a presentation by one of the authors at the inaugural North East regional hate crime conference held at Northumbria University in Newcastle upon Tyne (NEREF, 2015; Bowler, 2018). As YAV's project leader stated at the conference, 'without critical youth work interventions the young people are doing their own thing and googling the answers'.
The research was carried out over a period of 12 months in 2016 and 2017 in Sunderland beginning with a survey where 99 out of a possible 200 questionnaires were returned. This survey was followed up by focus groups with a formal report from phase one launched in November 2017 (Bowler and Razak, 2017). The research set out to generate data from young people that would map their needs, identify key risk factors, explore what services are available to meet those needs (from a young person / youth worker vantage point) and illuminate the risks / needs that remain unmet.
The research was a mixed method approach guided by a participatory and action oriented design establishing a process of phases that are still ongoing. The research was grounded within a race conscious epistemological frame (Quraishi and Philburn, 2015) and the researchers understood that data is not neutral 'nor does it emerge in a vacuum' (Gallagher, 2000: 84). The research was undertaken with the support of YAV and aimed to identify the racial realities influencing the life worlds of young people in Sunderland. It set out to build an empirical research base to 'capture the perspectives of young people and youth workers' (Nolas, 2014: 28).
Context, concepts and lifeworld's
The young women who took part in the research were typical for their age but extraordinary in the contemporary context. Their third generation British Bengali and Pakistani backgrounds, alongside their engagement with the youth work in YAV, had enabled them to place race as only one of the many aspects in their nuanced considerations about their lifeworld's. The young women involved in one of our focus groups offered a critical eye on their identity and their experiences of acceptance and belonging in an environment that could sometimes prove to be hostile.  For them, YAV was a safe space and youth work education became an opportunity to explore the complexities orienting their identities. The young women interviewed in 2017 offered an example of the 'concerned and interactive collective' of their predecessors who took part in the PROUD project[2] developed by YAV, 17 years before (Bowler, Hill and Reid, 2002:7; Bowler, 2006).
The young women presented themselves to the authors as an exemplar of youth works anti-racist educational contribution (Bowler, 2006, 2013, 2018; Thomas, 2011; 2016). Their stories identified their open-minded convivial desires for cohesion and intercultural belonging. They were negotiating their life-worlds through their experience as post-colonial British Asian Muslim Mackems with positive British Muslim identities (Hoque, 2015). The young women were clearly aware of their own lived experiences and shared aspirations to make the world a better place. They also shared specific narratives about their contributions to the City of Sunderland and its Cultural City[3].
In 1998, during the first few years of YAV's existence as a youth project in Sunderland, a small scale participatory research day was held for women and their children to identify their concerns and explore how YAV could better respond to these. The day was attended by 32 women all under the age of 25 accompanied by 16 children[4]. This day enabled the women to identify that their journeys in the public spaces of Sunderland, at that time, often resulted in them experiencing hostility in the form of physical intimidation and name calling. Consequently, the impact of these daily forms of racist violations left the women and their children living lives of social and geographical isolation.
The narratives of the young women involved in the current research were distressingly similar with examples not only of street racism but also of racism in their school, college and university experiences. The difference for the young women in the current research appeared to be in their support from youth workers, parents and older siblings who had experienced critical youth work on racial literacy (Winddance Twine, 2004).  The nuanced picture painted by the young women in the 2017 research identified a strong association with place – this was their City – alongside racially literate coping strategies 'ingrained into young women's lives in the way in which they use tactical travel and avoidance of unfamiliar social spaces to limit unwanted interactions' (Bowler and Razak, 2017: 15).
The change in how young women reacted to racist encounters since 1998 offered a window into the positive impact anti-racist youth work can have over time. This was despite the ongoing march of daily racism across that 19 year frame, differently prismed through a greater emphasis on anti-Muslim sentiment where dress as much as skin marked them out for particular abuse:
I was like at the bus stop. Right. And there was a boy with this bike. I don't know. Like our age. He grabbed on my scarf and tried to pull it (Young person 3).
I was waiting for my brother to pick me up, just outside of college, some guy drives past and he shouts 'Oi you dirty paki terrorist' and he drives past. And I'm like OK! At least stop (Young person 6).
Contemporary racialising discourses lead to white majoritarian designations of anyone appearing to be a Muslim as 'not citizens […] but potential recruits' (Kundnani, 2015:163). This everyday contextual reality for young British Muslims takes no account of the evidence that the threat of what has come to be termed Islamist extremism is 'by a small minority of young Muslims' (Thomas, 2016: 171).  The threats of far-right extremism, including the evidence of rising hate incidents against Muslims (Marsh, 2018), appears to not be a part of the contextual concerns of white majoritarian designations. The PROUD project found a similar racialising discourse influencing young white people's lifeworld (Bowler, 2006).
The current reality in many predominantly white areas has been identified by Garner (2016) as dominated through the moral economy of whiteness. Garner (2016) draws on a series of empirical studies to identify four frames of racialising discourse where everyday resentments by middle- and working-class white people turn fact and logic on its head to identify that Britishness is under threat from Immigrants, Asylum Seekers and Muslims. These resentments posit essentialist constructions about nationhood, identity and belonging.
The governmental drive to prevent Islamist extremism has left unsupported the critical forms of education, developed through anti-racist youth work, that 'equipped [young people] to examine and reject ideologies that promote hatred and violence' (Thomas, 2016: 184). The counter narrative emerging from the lifeworlds of the young women challenges the essentialist logic foundational to British anti-Muslim racism, which identifies British Muslim young people in Sunderland as if they are a threat or a problem.
The actual dangers arising from Austerity (Unison, 2016), English Nationalism (Thomas, 2011b) and Brexit (Bowler, 2017) have left the 'context for youth work in Northern England [as] a brutalised one' (Hughes et al, 2014: 3). This leaves young people across the gendered, heteronormative, classed and racialised divides with limited spaces for difficult discussions that can challenge misinformed ideas about self and other. These contextual realities create tensions where majoritarian and minoritised experiences go unmediated (Imam and Bowler, 2010).
Conclusion
If we share the gifts that people have carried across continents and acknowledge them as part of the fabric of our society, from the national curriculum to the mainstream media, we could be on the cusp of a paradigm shift in our understanding of the world (Patel, 2016:67)
This article has explored the realities of the changes and continuities in Britain's ongoing struggle with its own legacy of racial terror where the success of everyday 'race thinking […]  lies in the common-sense status of its assumptions' (Husband, 1982:19). It has used this conceptual backdrop about continuity and change to argue that the current political and media narration of Britishness makes the daily normality of the young people at the heart of the authors concerns appear as if they are out of place rather than commonplace. As Williamson (2004) argued '[…] 'the media, through neglecting to put its sensational reporting in context [has made] the lives of ordinary kids […] more difficult'.
The counter narrative seeking intercultural futures at the forefront of the young women in 2017 builds from the resistant anti-racist perspectives set down by youth workers in the mission of a 21-year-old youth project in Sunderland. The young women interviewed understood the different cultural frames influencing their life-worlds and their stories exposed the mono-cultural mindsets of many of the white people they encountered in education, at work, online and on the street.
The young women involved in our research offered a nuanced vision of their citizenry and their identities appeared to be grounded in organic multicultural possibilities. Their resistant identities as cultural critics on a failing mono-cultural landscape challenged dominant misconceptions about young people whilst demonstrating on-going vigilance to the workings of white logic (Applebaum, 2013, Bowler, 2018).
The young women told us that, despite their experiences being marred by the ongoing march of British racism and Islamophobia, their pedagogical desire was to engage inter-culturally with their white peers. Given the challenges they face in their everyday encounters with British racism, they articulated solutions to societal problems as racially literate locals; therein, exemplifying the importance of the anti-racist youth work approach underpinning YAV since it was established. The young women illuminated the ongoing importance of youth work as an educational collectivising space. Their self-defined concerns and their active citizenship desire a shift in the dominant understanding of their lifeworld's in Sunderland and the many similar places across the North East of England.
Youth & Policy is run voluntarily on a non-profit basis. If you would like to support our work, you can donate below.
Last Updated: 5 August 2019
Footnotes:
References:
Applebaum, B., (2013), 'Vigilance as a Response to White Complicity', Educational Theory, Vol. 63, No. 1: 17 – 34
Bowler, R., Hill, I and Reid P., (2002), 'The PROUD Report: People Respecting Others Understand Difference' Young Asian Voices. This report is now out of print, but some original copies have been kept by the authors. Contact rick.bowler@sunderland.ac.uk for a copy.
Bowler, R, (2006), 'Countering racisms: Reflections from working with young people', In R ShaRd FutR, 2006, Belfast, Northern Ireland Youth Council, pp: 17-19, accessed at https://www.community-relations.org.uk/sites/crc/files/media-files/09-CRED-RShaRdFutR.pdf   Last accessed 28th April 2017
Bowler, R., (2013), 'The risky business of challenging risk: Youth work and young people through the lens of 'race'', In Kearney, J and Donovan, C., (Eds) (2013), 'Constructing Risky Identities: Consequences for Policy and Practice', Basingstoke, Palgrave. pp: 146 – 162
Bowler, R., (2017), 'Whiteness, Britishness and the Racist Reality of Brexit', CASS Working Paper, University of Sunderland, Sunderland.
Bowler, R., (2018), 'Critical youth and community work and its struggle with white standards', In Craig, G., (Ed) (2018), 'Community Development Race and Ethnicity: Theory, Practice and Policy, Policy Press, Bristol, pp. 41-60.
Bowler, R and Razak, A., (2017) Voicing the Needs of YAV's Young People Sunderland. Project Report. University of Sunderland, Sunderland.
Bowler, R and Razak, A., (Forthcoming), 'Cultural Critics on a Monocultural Landscape'
Burnett, J. (2016) Racial Violence and the Brexit State, London: Institute of Race Relations accessed at www.irr.org.uk/app/uploads/2016/11/Racial-violence-and-the-Brexit-state-final.pdf Last accessed 29th July 2018
Cantle, T and Thomas, P., (2014), 'Taking the Think Project Forward – The Need for Preventative Anti-Extremism Educational Work', Project Report. The Think Project, Swansea accessed at http://eprints.hud.ac.uk/19790/1/Think_project_report.pdf  Last accessed 28th July 2018
Fekete, L. (2001) 'The emergence of xeno-racism', Race and Class 43, 2: 23-40
Field, A., (1990), 'We're Here Too! The results of a research project into the needs of the Bangladeshi Community in Sunderland', Sunderland: TUC Unemployed Centre and Commission for Racial Equality.
Gallagher, C., (2000), 'White Like Me? Methods, Meaning, and Manipulation in the Field of White Studies', in Winddance Twine, F and Warren, J, W., (Eds) (2000), 'Racing Research Researching Race: Methodological Dilemmas in Critical Race Studies', London, New York University Press, Pages 67 – 92
Garner, S., (2016), 'A Moral Economy of Whiteness: Four frames of racialising discourse', London, Routledge
Hoque, A., (2015), 'British-Islamic Identity: Third-Generation Bangladeshis from East London', London, Institute of Education Press and Trentham Books
Hughes, G., Cooper, C., Gormally, S and Rippingale, J., (2014), 'The State of Youth Work in Austerity England – reclaiming the ability to 'care'', Youth and Policy, No. 113, November 2014: 1-14
Husband, C., (Ed) (1982), 'Race' in Britain: Continuity and Change', London, Hutchinson University Library
Hussain, Y and Bagguley, P., (2005), 'Citizenship, Ethnicity and Identity: British Pakistanis after the 2001 riots', Sociology, Vol. 39, No. 3: 407-425
Imam, F, U and Bowler, R., (2010), 'Youth Workers as critical interpreters and mediators: Ethical issues in working with Black young people' In Banks, S., (Ed) (2010),'Ethical Issues in Youth Work, London, Routledge, pp. 139-156.
Khan, M, G. (2013) 'Young Muslims, Pedagogy and Islam: Contexts and Concepts, Bristol: The Policy Press
Khan, O and Shaheen, F,. (Eds.)(2017), 'Minority Report: Race and Class in post-Brexit Britain', Runnymede Trust Report, accessed at http://www.runnymedetrust.org/uploads/publications/pdfs/Race%20and%20Class%20Post-Brexit%20Perspectives%20report%20v5.pdf Last accessed on the 28th July 2018
Kundnani, A., (2015), 'The Muslims Are Coming': Islamophobia, Extremism and the Domestic War on Terror', London, Verso Books
Marsh, S., (2018), 'Record number of anti-Muslim attacks reported in UK last year', The Guardian newspaper, Friday 20th July 2018 accessed at https://www.theguardian.com/uk-news/2018/jul/20/record-number-anti-muslim-attacks-reported-uk-2017 Last accessed on 27th July 2018
Murray, N. (1986) 'Anti-racists and other demons: the press and ideology in Thatcher's Britain', Race and Class, Vol XXVII Winter No. 3: 1 – 19
 NEREF (2015), NEREF and PCC Hate Crime Conference October 2015 accessed at http://www.ncl.ac.uk/socialrenewal/engagement/networks/racecrimejustice/#events Last accessed on 19th July 2018
Nolas, S., (2014), 'Exploring young people's and youth workers' experiences of spaces for 'youth development': creating cultures of participation', Journal of Youth Studies, 17(1):26-41
Patel, H., (2016), 'Window of Opportunity', in Shukla, N., (Ed)(2016), 'The Good Immigrant' London, Unbound Books: 57 – 67
Quraishi, M and Philburn, R., (2015), 'Researching Racism', London, Sage
Rowley, T., (2013), 'Are you a Geordie, Mackem or Smoggie?', Evening Chronicle Newsarticle, 25th February 2013 accessed at http://www.chroniclelive.co.uk/news/north-east-news/you-geordie-mackem-smoggie-1363415  Last accessed on 28th April 2017
Saeed, A., (2007), 'Northern Racism: A Pilot Study of Racism in Sunderland' In Ehland, C., (Ed.) (2007), 'Thinking Northern: Textures of Identity in the North of England', Amsterdam/New York: Rodopi Press: 163-189.
Thomas, P., (2011), 'Youth, Multiculturalism and Community Cohesion', Basingstoke, Palgrave Macmillan
Thomas, P.,(2011b), 'All white? Ethnicities, 'race' and ethnic identities', in Aughey, A and Berberich, C., (Eds) (2011), 'These Englands: A conversation on national identity', Manchester, Manchester University Press: 75 – 93
Thomas, P., (2016), 'Youth, terrorism and education: Britain's Prevent programme', International Journal of Life-Long Education special issue: 'Youth, Social Crisis and Learning', Vol.35, No. 2: 171-187
Unison, (2016), 'The Damage: a future at risk Cuts in youth services', London, Unison Publications accessed at https://www.unison.org.uk/content/uploads/2016/08/23996.pdf Last accessed on 29th July 2018
Ware, V., (2007), 'Who Cares about Britishness: A Global View of the National Identity Debate', London, Arcadia Books
Winddance Twine, F., (2004), 'A white side of black Britain: The concept of racial literacy', Ethnic and Racial Studies, 27:6, 878-907,
Williamson, H., (2004), 'Opinion: The Plight of 'Ordinary Kids' in the Media', The Children and Young People Now Magazine, July 2004, Last accessed at http://www.cypnow.co.uk/cyp/news/1057472/opinion-the-plight-of-ordinary-kids-in-the-media Last accessed 27th July 2018
Biography:
Dr Rick Bowler works as a Senior Lecturer in Community and Youth Work Studies at the University of Sunderland. His pedagogical interests focus on transformative approaches to critical youth work practice. Rick draws upon an intersectional critical race theory lens to trouble the white standards that perpetuate British racism.
Dr Amina Razak works as a Research Associate at the University of Sunderland and her research interest focuses on gender, ethnicity and racism. Amina has worked in academia and the public and private sector researching forced marriage, domestic violence, racism, engaging BME communities, children's services, and aspirations of young BME women living in the North of England.