Event:
Youth Policy: Then and Now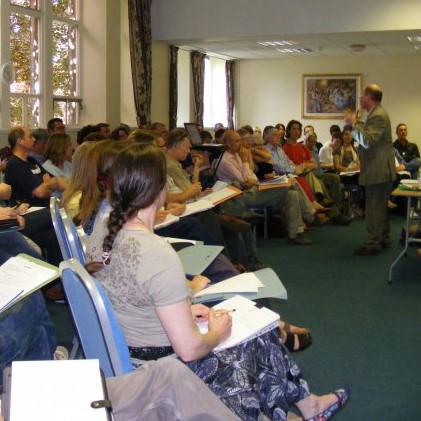 We are delighted to announce that the Youth and Policy conference 'Youth Policy: Then and Now' will take place at Hinsley Hall, Leeds, 9th-10th February 2018.
This event is in place of our biannual 'History of Youth and Community Work' conference, and aims to include presentations on contemporary as well as historical issues.
Tickets can be purchased via Eventbrite here (£190 plus Eventbrite fee)
Speakers, programme details, and information on how to apply to present will be available in due course.
As with the earlier gatherings, it will include a mix of plenary sessions, workshops and 'surprise' events. The breadth of workshops is always impressive, covering an enormous range of topics linked to the history and current policy and practice of youth work, adult education and community work. As in previous years, some of these will focus on the historical development of practice in countries outside the UK.
We hope that this conference will be once again a relaxed gathering of enthusiasts keen to talk to and learn from each other.
We are also pleased to be supporting the In Defence of Youth Work Annual Conference
"In the past few years, the Youth & Policy and In Defence of Youth Work conferences have coincided on a couple of occasions. In both cases, the synergy has been creative and challenging. Hence we are chuffed that our meeting of minds will take place once more in 2018. As things stand, given the recent political turmoil, the working title of the IDYW's conference is, 'Is the ideological tide turning? Renewing Youth Work as a distinctive site of open, process-led, person-centred practice.' Clearly, this focus will contribute to the Youth & Policy theme, 'Then and Now'." (Tony Taylor, In Defence of Youth Work)
The Youth and Policy conference will follow on from In Defence of Youth Work's national conference, which will take place earlier on 9th February. Both events can be booked here.
Please note: The dates in Youth and Policy issue 116 (9th-10th March) are wrong – the conference is definitely booked for 9th-10th February!
Last Updated: 10 July 2017